15:10 - 15:30
Afternoon Tea
13:40 - 14:40
Development Session
Elevate your Career
This development session will give you an insight into the 4 key areas for advancing your leadership career:
Redefine your value and take ownership of your leadership role - whatever your current level
Actively develop advantageous internal and external relationships
Prioritise brave, adaptive and experimental thought and action
Develop a 'stepping up' mindset and get ready to start learning​
16:10 - 16:30 Review and closing comments
16:30 - 17:30 Networking drinks
09:00 - 09:20 Welcome and Opening comments
09:20 - 09:50
Keynote Address
PROFESSOR JAN THOMAS
Vice Chancellor, Massey University
Professor Jan Thomas commenced as Vice Chancellor of Massey University in January 2017. From 2012 Jan served as Vice-Chancellor and President at the University of Southern Queensland in Australia. Prior to that, she held various senior executive positions at Murdoch University and the University of Notre Dame Australia from 2003. Professor Thomas has a PhD in Veterinary Science from Murdoch University and is a Fellow of the Australian Institute for Company Directors. She has received numerous awards for her leadership in education. Professor Thomas currently holds the position of Chair for the Managing Council of the Association of Commonwealth Universities based in London and is a member of the Hong Kong Quality Assurance Council.
10:20 - 10:50
Keynote Address
BELINDA BROSNAN
Managing Director, HR Junction
With an entrepreneurial spirit and love of business, Belinda is Managing Director and Founder of HR Junction, a company that specialises in building engagement and high performing culture for organisations, teams and individuals. As Managing Director, Belinda is accountable for all aspects of the business and guides HR Junction to provide the strategy, tools and support for organisations to improve performance, engagement and ultimately the overall organisation culture, which drives productivity and profitability. Another integral part of Belinda's life is her volunteer and global investor role with The Hunger Project Australia, which works to break the cycle of poverty by empowering men and women to become self-reliant and agents of change in their communities.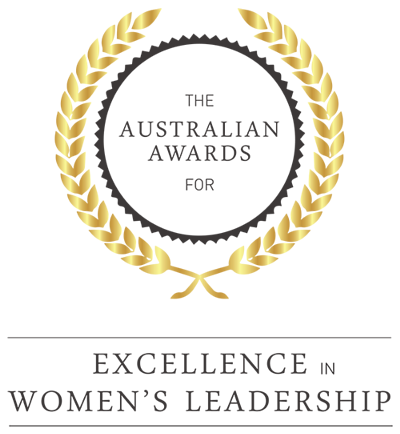 14:40 - 15:10
Queensland Award for Excellence in Women's Leadership
Commissioner Katarina Carroll APM
Queensland Fire and Emergency Services
15:30 - 16:10
Keynote Address
LIZ ELLIS AM
Liz is one of Australia's highest profile elite athletes and most successful netballers ever. She surpassed the record for most test matches played for Australia in 2005 and captained the Sydney Swifts and Australian Netball Team until her retirement in 2007. Liz is also a highly successful and experienced broadcaster, appearing on television and radio as a sports commentator and presenter since her retirement from playing. In 2009, Liz became a Member of the Order of Australia (AM) in the Australia Day Honours for "services to netball and the encouragement of women in sport, and to the community through support for a range of charitable organizations".
09:20 - 09:50
Keynote Address
PETRA SPREKOS
General Manager – Lifestyle, Leisure and Industry, Carsales.com
Petra's role as General Manager of Lifestyle, Leisure and Industry (LL&I) at carsales.com Ltd. sits in the product and technology team. Petra takes care of all brands that sit under the LL&I umbrella, and is responsible for growing and championing these brands. Master of Business specialising in Entrepreneurship and Economic Cycles from RMIT. Previous to her position at carsales.com Ltd., Petra was the General Manager of property portal Realestateview.com.au of which she held the position for just over 7 years. Petra's studies and positions of employment have led to her development as a business leader with a well-informed insight into how to grow your business.
09:50 - 10:20
Keynote Address
KELLY MCINTYRE, LLB, BCOM, LLM (INT. TRADE)
Barrister-At-Law, Nationally Accredited Mediator
Kelly McIntyre was called to the Queensland Private Bar in 2010, after having spent the earlier part of her career as a lawyer at Carter Newell Lawyers, Minter Ellison Lawyers and Malleson Stephen Jaques, and as in-house legal counsel at Ansaldo STS Australia. Kelly is a Nationally Accredited Mediator in personal injuries, commercial, building and minor disputes. She is an active contributor of pro-bono advice and mediator for QPILCH. Kelly contributes widely to the legal profession and community at large through her active involvement in a number of organisations including as immediate past President of WLAQ, immediate past Chair of MLAANZ (Qld Chapter), committee member of AMPLA and she is on the board of the Bayside Community Legal Centre.
10:20 - 10:50
Keynote Address
DR TERRANCE FITZSIMMONS PHD MBA (ADV) BEC CA
Lecturer & Post-Doctoral Research Fellow, University of Queensland Business School
Dr Fitzsimmons is a Lecturer in leadership, human resource management and change management with the University of Queensland Business School. He is also a Chartered Accountant with over 30 years of experience. He is currently the co-convenor of the Australian Gender Equality Council with Helen Conway, former director of the Workplace Gender Equality Agency. He has served as national and state presidents of not for profit bodies as well as a director on boards of Listed Public Companies in Australia and overseas.​
CATH BROKENBOROUGH
Executive Lead Indigenous Engagement and Rap, Leadlease
ELENA GOSSE
CEO, Australian Innovation Systems
Abbie Wright
Diversity Inclusion Manager, Aurecon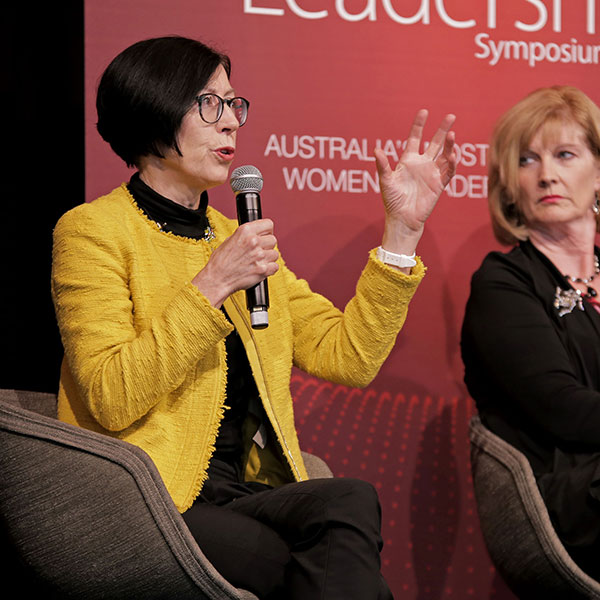 INCLUSIVE LEADERSHIP
Diversity is thought to be not enough: leadership in the 21st century demands that executives and organisations move beyond to capture the potential that comes from inclusion. If diversity is 'the mix', then inclusion is making the mix work by leveraging the wealth of knowledge, insights and perspectives in an open, trusting and diverse workplace. Research has found that over 80% of people who have worked with an inclusive leader were more motivated, productive, loyal to the organisation, and more likely to go the extra mile. Yet research also shows that approximately two thirds of people experience less than half of their leaders as inclusive leaders. How do we create more inclusive leaders within organisations? How do we create a more inclusive workplace, incorporating diversity in all that we do?​
11:10 - 12:40
Panel Session
13:40 - 14:20
Keynote Address
BRIGADIER GEORGEINA WHELAN AM, CSC AND BAR
Director General Select Strategic Issues Management, Office of the Chief of the Defence Force
Brigadier Whelan is a fearless change manager who seeks to ignite strong leadership across all levels. Georgeina is an active participant in programs that support diversity and opportunity for all members of the ADF. More recently, Brigadier Whelan was appointed as the Director General, Select Strategic Issues Management in the Office of the Chief of the Defence Force. Brigadier Whelan was awarded a Conspicuous Service Cross (CSC) in 2004, was made a Member of the Order of Australia (AM) in 2006, and more recently was awarded a Bar to her Conspicuous Service Cross in the 2016 Queens Birthday Honours List for her outstanding achievement as the Director General Garrison Health Operations in Defence Health Services.
14:20 - 15:00
Keynote Address
ANNABEL CRABB
Chief Online Political Writer, Australian Broadcasting Corporation
Annabel Crabb is a writer, and broadcaster with the ABC. She is a regular guest on ABC News 24's 6pm current affairs show The Drum, and on ABC TV's Sunday morning politics programme Insiders. Annabel also hosts her own ABC1 political cooking show, Kitchen Cabinet, in which she invites herself around to the homes of federal MPs in search of food and conversation. Annabel has released her humorous yet thought provoking book; The Wife Drought as well as teamed up with friend and fellow ABC journalist Leigh Sales to launch an independent podcast, complete with A Chorus Line-inspired theme song they have written and sung themselves.
15:00 - 15:10 Review and closing comments
09:50 - 10:20
Keynote Address
SADHANA SMILES
Chief Executive Officer, Harcourts Group Victoria
Sadhana Smiles is the CEO of Harcourts Group Victoria, the fastest growing real estate group. She started her career as a receptionist, is an accomplished keynote speaker, a well-known industry commentator and author of 'People Power did you have them @ hello'. In 2013 she was named the Victorian Telstra Business Woman. In 2016 she was one of 100 Women of Influence in Australia. She is the founder of not for profit Links Fiji taking health care to rural areas of Fiji ensuring that the incidence of cervical cancer is reduced.
Where to from here?
We are progressing in terms of female representation in workplace and community leadership roles, yet high-potential women advance more slowly than their male peers in so many sectors, in terms of both career progression and pay. Individuals and organisations know, from research, that female representation in top management can boost their performance, that everyone has a vested interest in seeing more women become top leaders, yet the progress is slow - pay parity wise we are talking 117 years slow according to the World Economic Forum. Is there a new conversation that needs to start? What else can be/is being done to accelerate these types of statistics to reach parity, equity and equality?​
11:10 - 12:40
Panel Session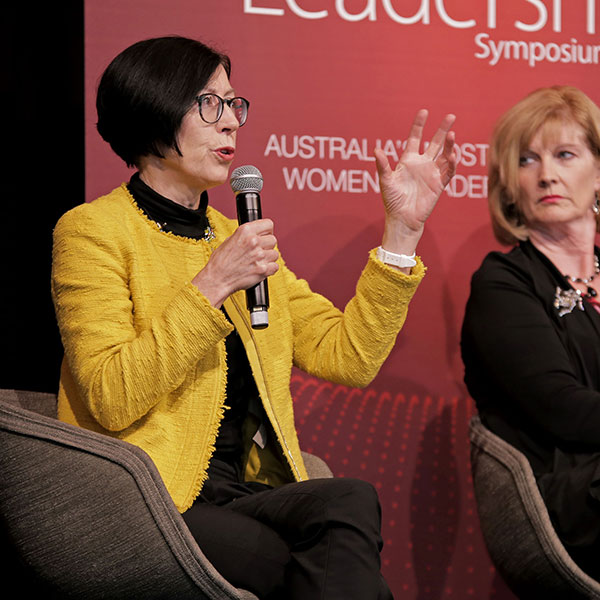 Pam Parker
Former Mayor, Logan City Council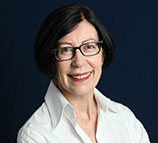 Catherine Fox
Journalist, Author and Presenter
​RAYNUHA SINNATHAMBY
Managing director, Springfield Land Corporation
09:00 - 09:20 Welcome and Opening comments
THURSDAY 18TH & FRIDAY 21TH MAY 2017
BRISBANE CONVENTION CENTRE
The previous year's agenda included...