15:10 - 15:30
Afternoon Tea
16:10 - 16:30 Review and closing comments
16:30 - 17:30 Networking drinks
09:00 - 09:20 Welcome and Opening comments
13:40 - 14:40
Development Session
Elevate your Career
This development session will give you an insight into the 4 key areas for advancing your leadership career:
Redefine your value and take ownership of your leadership role - whatever your current level
Actively develop advantageous internal and external relationships
Prioritise brave, adaptive and experimental thought and action
Develop a 'stepping up' mindset and get ready to start learning​
Where to from here?
We are progressing in terms of female representation in workplace and community leadership roles, yet high-potential women advance more slowly than their male peers in so many sectors, in terms of both career progression and pay. Individuals and organisations know, from research, that female representation in top management can boost their performance, that everyone has a vested interest in seeing more women become top leaders, yet the progress is slow - pay parity wise we are talking 117 years slow according to the World Economic Forum. Is there a new conversation that needs to start? What else can be/is being done to accelerate these types of statistics to reach parity, equity and equality?​
11:10 - 12:40
Panel Session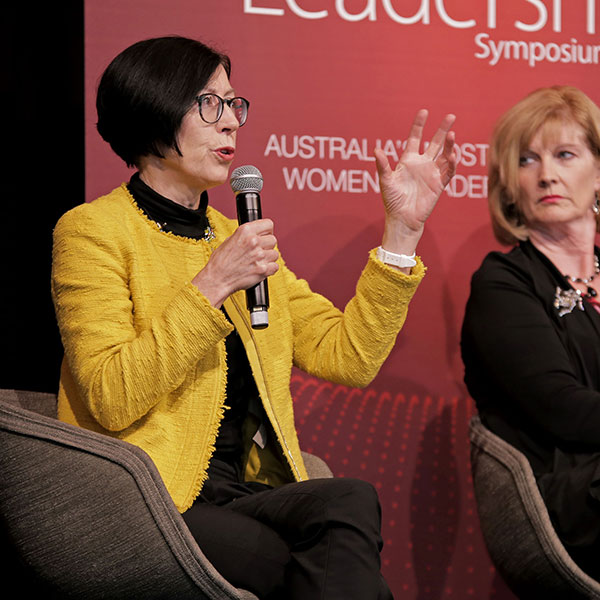 Margaret Collins
Former Director Schools, Department Of Education & Training
Catherine Fox
Journalist, Author and Presenter
LISA HANDO
Partner - Global Mobility, Pwc Australia
10:20 - 10:50
Keynote Address
DR TERRANCE FITZSIMMONS PHD MBA (ADV) BEC CA
Lecturer & Post-Doctoral Research Fellow, University of Queensland Business School
Dr Fitzsimmons is a Lecturer in leadership, human resource management and change management with the University of Queensland Business School. He is also a Chartered Accountant with over 30 years of experience. He is currently the co-convenor of the Australian Gender Equality Council with Helen Conway, former director of the Workplace Gender Equality Agency. He has served as national and state presidents of not for profit bodies as well as a director on boards of Listed Public Companies in Australia and overseas.​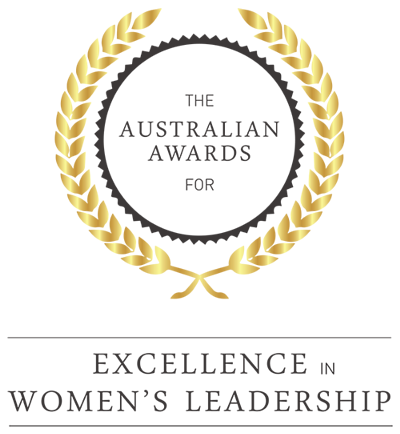 14:40 - 15:10
Australian Capital Territory Award for Excellence in Women's Leadership
Sally Barnes
Director of National Parks, Parks Australia
15:30 - 16:10
Keynote Address
VIRGINIA HAUSSEGGER AM
Director, 50/50 by 2030 Foundation
Virginia Haussegger AM is a passionate advocate for gender diversity. Virginia has recently been appointed to head up a new gender equality initiative, the 50/50 by 2030 Foundation, at the University of Canberra's Institute for Governance and Policy Analysis (IGPA). With a singular focus on improving the representation of women in leadership and key decision making roles across all levels of government and public administration, the Foundation will synthesize best practice research and expertise in gender analysis. For the past 15 years she has anchored the ABC's flagship 7pm TV News in Canberra.
09:20 - 09:50
Keynote Address
MAJOR GENERAL SIMONE WILKIE AO
Head of Joint Enablers, Department of Defence
Major General Simone Wilkie was commissioned into the Royal Australian Corps of Signals in 1983. She served as a Lieutenant and Captain in a range of regimental and instructional appointments in Land and Training Commands. As a senior officer, Major General Wilkie has fulfilled the roles of Director General Training Forces Command; Chief of Staff, Army Headquarters; and after promotion to Major General, Commander Australian Defence College. Following the release of the First Principles Review of Defence by Government, Major General Wilkie was appointed to the newly established position of Head Joint Enablers. In this role she is responsible for the delivery of joint enabling support to the Australian Defence Force.
09:50 - 10:20
Keynote Address
AIRLIE TRESCOWTHICK
Founder and Managing Director, The Farm Table
Airlie is the founder and Managing Director of The Farm Table, a central, online information hub that connects Australian farmers, students, agribusiness professionals, and others involved or interested in the industry, to information quickly and easily in a user-friendly format. As a young producer returning to her family farm and a recent postgraduate student in agriculture, she found that the information was often out there, but it took significant time to find. The Farm Table tries to make things a little bit easier by bringing together handy resources in a central location.
15:30 - 16:10
Keynote Address
HALA BATAINAH
Federal Director Microsoft Australia
Hala is Microsoft's Federal Director and Canberra Branch Manager, a responsibility she took up in 2010. Hala has held a variety of roles in both Australian and multi-national companies including national sales and management roles at IBM focused on software. Hala is one of the founding members of Multiple Sclerosis Angels Canberra chapter, a group focused on raising research funds for MS and was named WICked woman of the year by the Women in Information and Communication (WIC) for her contribution to the ICT industry and mentoring women in ICT. Hala has contributed to numerous government strategic and policy committees and industry consultations including ACT Government, Gershon Review and AIIA submissions.
The previous year's agenda included...