15:10 - 15:30
Afternoon Tea
16:10 - 16:30 Review and closing comments
16:30 - 17:30 Networking drinks
09:00 - 09:20 Welcome and Opening comments
13:40 - 14:40
Development Session
Elevate your Career
This development session will give you an insight into the 4 key areas for advancing your leadership career:
Redefine your value and take ownership of your leadership role - whatever your current level
Actively develop advantageous internal and external relationships
Prioritise brave, adaptive and experimental thought and action
Develop a 'stepping up' mindset and get ready to start learning​
Where to from here?
We are progressing in terms of female representation in workplace and community leadership roles, yet high-potential women advance more slowly than their male peers in so many sectors, in terms of both career progression and pay. Individuals and organisations know, from research, that female representation in top management can boost their performance, that everyone has a vested interest in seeing more women become top leaders, yet the progress is slow - pay parity wise we are talking 117 years slow according to the World Economic Forum. Is there a new conversation that needs to start? What else can be/is being done to accelerate these types of statistics to reach parity, equity and equality?​
11:10 - 12:40
Panel Session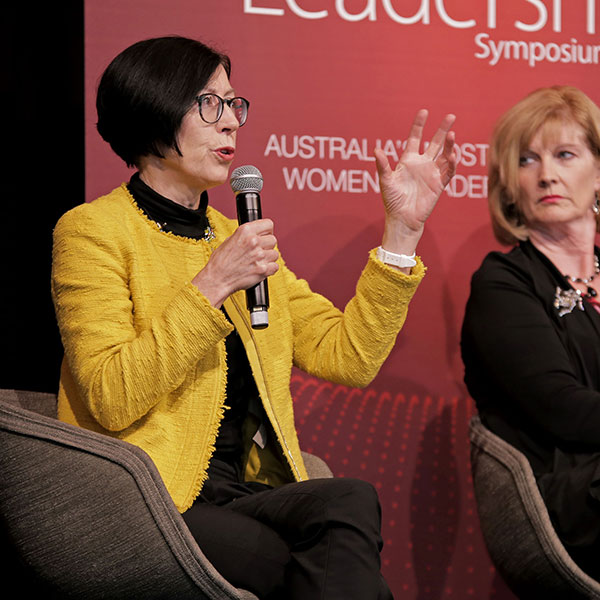 PRISCILLA COLLINS
CEO, North Australian Aboriginal Justice Agency
KAREN SHELDON
Managing Director, Karen Sheldon Catering
REBECCA WANT DE ROWE
Alderman - Richardson Ward, City of Darwin
09:20 - 09:50
Keynote Address
TRACEY HAYES
Chief Executive Officer, Northern Territory Cattleman's Association
Long term Territory Pastoralist and small business owner, Tracey Hayes, is the Chief Executive Officer of the Northern Territory Cattlemen's Association. Tracey has been in the CEO role since her appointment in March 2014. Prior to becoming the CEO, Tracey had been a passionate industry advocate for many years, with a strong interest in agribusiness and agri-politics. She started her involvement with the NTCA as a committee member, before becoming Chairman of the Alice Springs branch for three years and then its Alice Springs-based Executive Officer. Tracey also operates her own business, Alice Equipment Hire which has been in business in Alice Springs for more than 25 years.
10:20 - 10:50
Keynote Address
DR TERRANCE FITZSIMMONS PHD MBA (ADV) BEC CA
Lecturer & Post-Doctoral Research Fellow, University of Queensland Business School
Dr Fitzsimmons is a Lecturer in leadership, human resource management and change management with the University of Queensland Business School. He is also a Chartered Accountant with over 30 years of experience. He is currently the co-convenor of the Australian Gender Equality Council with Helen Conway, former director of the Workplace Gender Equality Agency. He has served as national and state presidents of not for profit bodies as well as a director on boards of Listed Public Companies in Australia and overseas.​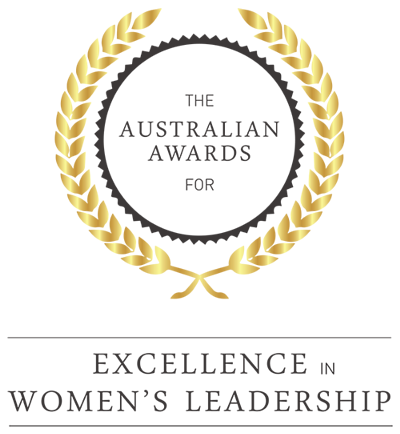 14:40 - 15:10
Northern Territory Award for Excellence in Women's Leadership
ANDREA MASON
Chief Executive Officer, Ngaanyatjarra, Pitjantjatjara and Yankunytjatjara Women's Council
15:30 - 16:10
Keynote Address
VIRGINIA HAUSSEGGER AM
Director, 50/50 by 2030 Foundation
Virginia Haussegger AM is a passionate advocate for gender diversity. Virginia has recently been appointed to head up a new gender equality initiative, the 50/50 by 2030 Foundation, at the University of Canberra's Institute for Governance and Policy Analysis (IGPA). With a singular focus on improving the representation of women in leadership and key decision making roles across all levels of government and public administration, the Foundation will synthesize best practice research and expertise in gender analysis. For the past 15 years she has anchored the ABC's flagship 7pm TV News in Canberra.
09:50 - 10:20
Keynote Address
DR TAMMIE MATSON
Zoologist, Author, Film Producer, and Entrpreneur
Dr Tammie Matson is a world expert on elephants and has inspired thousands of people, from children to adults, to achieve their dreams through her award-winning books, speeches and African adventures. Inspired by a visit to Zimbabwe at the age of fifteen, Tammie achieved what many said could not be done as a young woman from North Queensland, by first becoming a wildlife researcher in Africa, then achieving a PhD in zoology and becoming a published author - all before she turned 25. Today, she balances her passionate commitment to conservation with being a mother to two sons.
15:30 - 16:10
Keynote Address
PAT ANDERSON AO
Chairperson, Lowitja Institute
Ms Pat Anderson is an Alyawarre woman known nationally and internationally as a powerful advocate with a particular focus on the health of Australia's First Peoples. She has extensive experience in all aspects of Aboriginal health, including community development, advocacy, policy formation and research ethics. Ms Anderson has spoken before the United Nations Working Group on Indigenous People, and currently serves as the Chairperson of the Lowitja Institute. She has also been the CEO of Danila Dilba Health Service in Darwin, Chair of the National Aboriginal Community Controlled Health Organisation, Executive Officer of the Aboriginal Medical Services Alliance Northern Territory (AMSANT), and was the Chair of the CRC for Aboriginal Health from 2003 to 2009.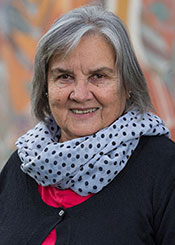 The previous year's agenda included...