15:10 - 15:30
Afternoon Tea
16:10 - 16:30 Review and closing comments
16:30 - 17:30 Networking drinks
09:00 - 09:20 Welcome and Opening comments
13:40 - 14:40
Development Session
Elevate your Career
This development session will give you an insight into the 4 key areas for advancing your leadership career:
Redefine your value and take ownership of your leadership role - whatever your current level
Actively develop advantageous internal and external relationships
Prioritise brave, adaptive and experimental thought and action
Develop a 'stepping up' mindset and get ready to start learning​
Where to from here?
We are progressing in terms of female representation in workplace and community leadership roles, yet high-potential women advance more slowly than their male peers in so many sectors, in terms of both career progression and pay. Individuals and organisations know, from research, that female representation in top management can boost their performance, that everyone has a vested interest in seeing more women become top leaders, yet the progress is slow - pay parity wise we are talking 117 years slow according to the World Economic Forum. Is there a new conversation that needs to start? What else can be/is being done to accelerate these types of statistics to reach parity, equity and equality?​
11:10 - 12:40
Panel Session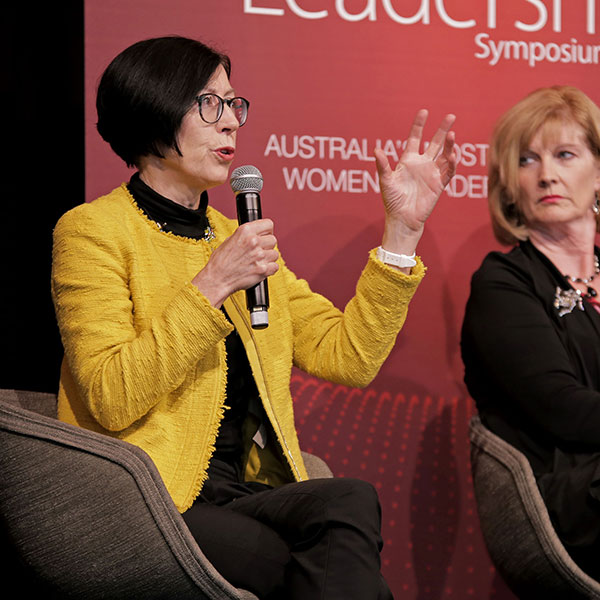 GREG JOHANNES
Secretary, Department of Premier and Cabinet
KAREN SHELDON
Partner, Audit, Assurance & Advisory, WLF Accounting & Advisory
10:20 - 10:50
Keynote Address
DR TERRANCE FITZSIMMONS PHD MBA (ADV) BEC CA
Lecturer & Post-Doctoral Research Fellow, University of Queensland Business School
Dr Fitzsimmons is a Lecturer in leadership, human resource management and change management with the University of Queensland Business School. He is also a Chartered Accountant with over 30 years of experience. He is currently the co-convenor of the Australian Gender Equality Council with Helen Conway, former director of the Workplace Gender Equality Agency. He has served as national and state presidents of not for profit bodies as well as a director on boards of Listed Public Companies in Australia and overseas.​
09:50 - 10:20
Keynote Address
KELLIE WILKIE
Principal Physiotherapist & Director, Bodysystem Physio
Kellie Wilkie is Sports Physiotherapist and the founding Director of BODYSYSTEM Physio. 15 years ago Kellie established this business out of a need to create an employment opportunity for herself that ensured her immediate and future health and happiness were optimised at work. During this time, Kellie has also taken on a role with Rowing Australia as a Team Physiotherapist for the Australian Rowing Team for 5 years and then Lead Physiotherapist for Rowing Australia for a further 4 years. Kellie has had the opportunity to attend two Olympic Games over this time and has thrived in an environment that pushes everyone involved to be the best possible version of themselves that they can be.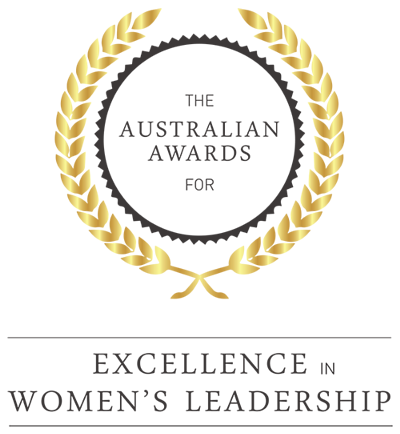 14:40 - 15:10
Tasmainian Award for Excellence in Women's Leadership
LUCY O'FLAHERTY
Chief Executive Officer, Glenview Community Service Inc
15:30 - 16:10
Keynote Address
KELLIE CORDNER
Chief Marketing Officer, Carsales.com
Kellie Cordner is the Chief Marketing Officer for carsales.com Ltd. A marketing professional with over 25 years experience, Kellie's specialties lie in e-commerce strategy and operations, website build, customer experience, SEM, SEO, EDM strategy, marketing management, advertising, budgeting, business case, business plans, business strategy, concept development, consulting and project management. Kellie has previously worked at Coca Cola Amatil, TABCORP, SENSIS and Myer before joining carsales.com.au in 2015.
15:30 - 16:10
Keynote Address
JANE CARO
Author, Novelist, Journalist, Broadcaster, Columnist, Advertising Writer and Social Commentator
A regular on Agony, Q&A, The Drum, Sunrise & Weekend Sunrise, Jane Caro appears in the media often. In 2013 she co-created, co-produced (with Amanda Armstrong) and presented a 6 part radio series for ABC Life Matters - 'For Better, For Worse'. The series was so successful it is now a 5 part TV series for ABC Compass. She will be producing another special series for Compass in 2016 "Fathers & Daughters, Mothers & Sons". She writes regular columns for 'Sunday Life' and 'Leadership Matters'. Jane has published eight books, including two novels "Just a Girl" and "Just a Queen" about Elizabeth Tudor. Her memoir "Plain Speaking Jane" was released in September 2015. She is currently working on 'Just Flesh & Blood' the third and final book in the Elizabeth Tudor trilogy which will be published in 2017. Jane and her husband Ralph have two adult daughters. Together they are also beef producers and timber growers.
09:20 - 09:50
Keynote Address
DIANA BUTLER OAM
Chief Executive Officer, Care for Africa
While working as an Emergency Nurse in Launceston, a chance conversation with a colleague about extreme poverty in Africa, inspired Diana Butler to embark on a new journey of intense learning and fulfilment. Diana helped form the Care for Africa Foundation to address: poverty; lack of water; medical; and educational services in Tanzania's Tarime region. Under Diana's leadership, the non-for-profit organisation now works in four key areas: water, rural health, education and social enterprise. As Chief Executive Officer Diana has shaped Care for Africa into a sustainable and pioneering organisation.
The previous year's agenda included...