Australia currently stands in 39th place on the World Economic Forum's Global Gender Gap Report falling 24 places since the report was first published in 2006.
With women now representing over half of degree qualified work entrants many leading organisations are working hard to change their internal systems and processes and put in place practical measures to increase gender and cultural equality and inclusivity.
Conscious and Inclusive Leadership is a revolutionary new development program combining high quality leadership development with practical approaches for increasing inclusivity and leveraging diversity.
Created in collaboration with leadership and diversity experts, this ground-breaking program brings management teams together to learn how to optimise their effectiveness as leaders.
Challenged to view their individual and collective approach to leadership with new eyes, participants work closely with WLA's leadership and diversity experts to co-create a powerful new leadership culture within their organisation.​
Conscious and Inclusive Leadership is a completely unique in-house development experience for organisational management teams.
Created by Women & Leadership Australia, one of the country's foremost authorities on women's leadership and gender equality, this unique program challenges male and female managers to work together to breakdown gender and cultural biases, optimise their leadership capability and transform their organisational culture.
Combining high quality leadership education with contextualised exploration around inclusion and diversity represents a powerful opportunity for organisations to develop a culture which not only embraces inclusivity as the right thing to do but actively leverages diversity for competitive advantage.
During the program management teams will work collaboratively to:
Create an inclusive vision of leadership for the organisation/team.​
Communicate more effectively both as individuals and as a leadership group.
Develop an effective team dynamic that embraces difference.
Increase innovation and adaptive thinking and lead change initiatives.​
Develop approaches for coaching staff and delivering effective feedback.​
Explore innate biases and assumptions.​
Co-create strategies that champion diversity and inclusion.​
Trial and evaluate new approaches to leadership.​
Encompassing a sophisticated blend of synchronous and asynchronous exploration and reflection, Conscious and Inclusive Leadership immerses participants in a highly collaborative learning experience. Focusing on both individual and collective growth, the program challenges participants to step outside of their comfort zone and reassess their usual way of doing things.
Segmented into six themes, Conscious and Inclusive Leadership to engage participants in a comprehensive exploration of the moral and social responsibilities of leadership and the way in which leaders can leverage diversity and inclusion to enhance business outcomes. Through collaborative exploration and experimentation, participating groups gain a deeper appreciation for their collective effect on culture and performance.
PROGRESSING DIVERSITY AND INCLUSION​
COMMUNICATING WITH PRESENCE AND INFLUENCE​
ENGAGING WITH CHALLENGE AND CONFLICT​
ENHANCING TEAM
EFFECTIVENESS
LEVERAGING STRATEGIC CHANGE​
To support the national rollout of Conscious and Inclusive Leadership WLA has assembled a number of leadership and diversity experts and key personnel to oversee various aspects of the projects development and delivery.
SUZI
FINKELSTEIN
Director Leadership and
Advocacy, WLA​
DR JANET
SMITH
Academic Director, WLA​
JANET
HORTON
Senior Associate, WLA​
CATHERINE
FOX
Director of Diversity, WLA​
BETTI
TOVISHAZY
General Manager Client
Solutions, WLA​
DR ANDREA
NORTH-SAMARDZIC
Lecturer in Organisational
Behaviour, Deakin University​
DR TERRY
FITZSIMMONS
Board Member & Managing
Director, AGEC​
ANTHONY
MAXWELL
Head of Learning and
Development, ASAM​
JOSH
VALERI
General Manager Digital
Learning & Innovation, Navitas​
Organisations wishing to enrol participants into the Conscious and Inclusive Leadership program must satisfy WLA's admissions criteria and adhere to standard admissions policies and procedures. Enrolments are at the discretion of the WLA Admissions Department. Enrolment details may be obtained by contacting the WLA Client Solutions Team.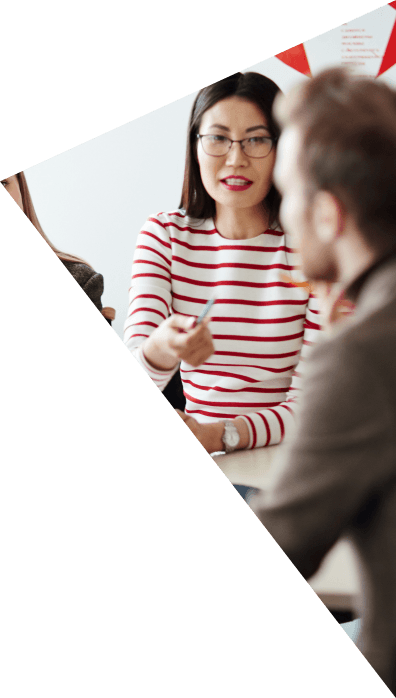 DIVERSE AND INCLUSIVE LEARNING PRACTICES​
HIGH IMPACT LEADERSHIP DEVELOPMENT​
CONCIOUS AND EFFECTIVE LEADERS AND
BETTER BUSINESS OUTCOMES
LEADERSHIP DEVELOPMENT WORKSHOPS;
PROGRAM INCLUSIONS
• All in-person and online training and facilitation
• Access to WLA online learning platform and all content related materials
• Program evaluation report
• Scope and Plan
• Program contextualisation session
In the lead up to any in-house engagement WLA will conduct consultation with key organisational representatives to ensure the program is appropriate for their requirements and ensure that their specific objectives and outcomes are addressed during the delivery stage.
COHORT SIZE
We recommend a minimum of eight participants to undertake the program. The maximum group size for one cohort is twenty-five participants.
DELIVERY TIMEFRAME
The six day program is typically delivered over five months via 3 x 2 day workshops however delivery timeframes are flexible.
FEES
The program fee is $38,000 (+GST) per cohort (up to and inclusive of 25 participants).
"Dynamite!!! This program is different, really different. It puts leaders in a room together and challenges them to find a good reason not to be more inclusive. It's an opportunity to really change things up. This is what Australia's leaders need to experience."
CATHERINE FOX, Journalist, Author, Director of Diversity WLA
INCLUSIVE PRACTICE ACTIVITIES AND REFLECTION;
SELF-DIRECTED EXPLORATION AND EXPERIMENTATION;
PEER COACHING PARTNERSHIPS.
CONSCIOUS
AND INCLUSIVE
LEADERSHIP​
Optimising organisational performance
through conscious awareness and
inclusive leadership practices​