15:10 - 15:30
Afternoon Tea
13:40 - 14:40
Development Session
Elevate your Career
This development session will give you an insight into the 4 key areas for advancing your leadership career:
Redefine your value and take ownership of your leadership role - whatever your current level
Actively develop advantageous internal and external relationships
Prioritise brave, adaptive and experimental thought and action
Develop a 'stepping up' mindset and get ready to start learning​
16:10 - 16:30 Review and closing comments
16:30 - 17:30 Networking drinks
09:00 - 09:20 Welcome and Opening comments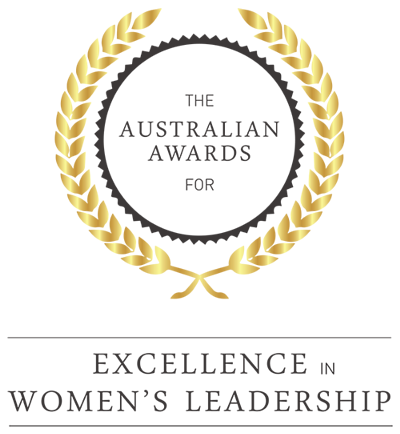 14:40 - 15:10
Victorian Award for Excellence in Women's Leadership
Rosie Batty
Chief Executive Officer, The Luke Batty Foundation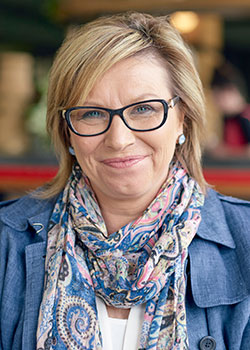 09:20 - 09:50
Keynote Address
Lois Peeler AM
Executive Director, Worawa Aboriginal College
Lois worked for sixteen years at a senior level within Federal and State Government departments managing Aboriginal Affairs. She was instrumental in the development of the Respecting Our Culture (ROC) accreditation program for the Australian tourism industry. Lois was awarded a Centennial Medal for her work in Indigenous tourism. Lois is co-author of the Yorta Yorta Language Heritage Program and author of the Aboriginal Oral History of the Flats. She is Chair of the Regional Aboriginal Justice Advisory Committee (Eastern) and appointed to a temporary role as Acting Commissioner for Aboriginal Children and Young People. She holds the position of Executive Director / Principal of Worawa Aboriginal College, a boarding school for Aboriginal girls.
09:50 - 10:20
Keynote Address
Katherine Teh-White
Managing Director, Futureye
Katherine's social licence to operate methodology and problem-solving approach has made organisations more successful in an era of quickly shifting community expectations and instantaneous communication. Her approach integrates public policy, strategy, risk communication, and foresight and change management. She has developed strategy for projects ranging up to $60 billion to entire supply chain transformations across nations. With an innovative approach to sustainable development, Katherine has also facilitated projects that have resulted in communities, companies and governments signing-off on joint vision and together implementing a transformation that achieved sustainable development outcomes as it was defined by them.
10:20 - 10:50
Keynote Address
KAREN HAYES
Chief Executive Officer, Guide Dogs Victoria
Karen has extensive general management, human resources and strategic consulting experience in Australia, New Zealand, Asia, Canada, the United States and many European countries. Appointed as CEO of Guide Dogs in November 2011, Karen is responsible for leading the Victorian division of Guide Dogs Australia, who were recently voted "The Most Trusted Charity in Australia", for the fourth year in a row, by the Reader's Digest Trusted Brand poll. Karen is currently a Board member of Vision 2020 Australia, Multiple Sclerosis Limited and the Melbourne International Comedy Festival and is the President of the VU Western Spurs Women's Football Club.
15:30 - 16:10
Keynote Address
Brigadier Georgeina Whelan AM, CSC & BAR
Director General Select Strategic Issues Management, Office of the Chief of the Defence Force
Brigadier Whelan is a fearless change manager who seeks to ignite strong leadership across all levels. Georgeina is an active participant in programs that support diversity and opportunity for all members of the ADF. More recently, Brigadier Whelan was appointed as the Director General, Select Strategic Issues Management in the Office of the Chief of the Defence Force. Brigadier Whelan was awarded a Conspicuous Service Cross (CSC) in 2004, was made a Member of the Order of Australia (AM) in 2006, and more recently was awarded a Bar to her Conspicuous Service Cross in the 2016 Queens Birthday Honours List for her outstanding achievement as the Director General Garrison Health Operations in Defence Health Services.
Where to from here?
We are progressing in terms of female representation in workplace and community leadership roles, yet high-potential women advance more slowly than their male peers in so many sectors, in terms of both career progression and pay. Individuals and organisations know, from research, that female representation in top management can boost their performance, that everyone has a vested interest in seeing more women become top leaders, yet the progress is slow - pay parity wise we are talking 117 years slow according to the World Economic Forum. Is there a new conversation that needs to start? What else can be/is being done to accelerate these types of statistics to reach parity, equity and equality?​
11:10 - 12:40
Panel Session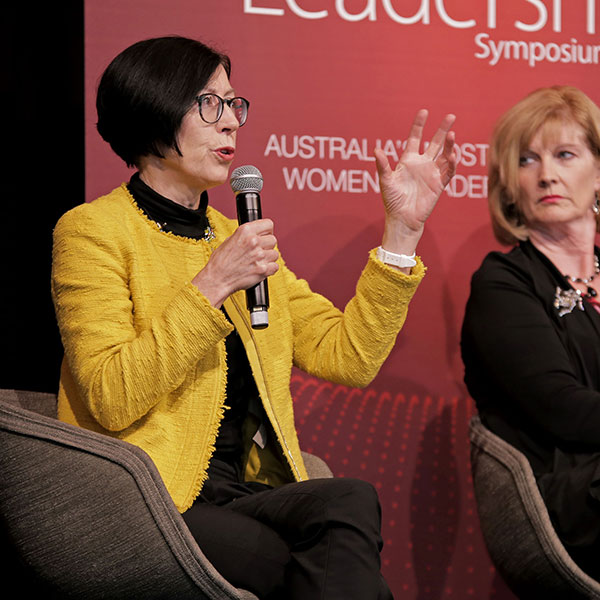 Donna Jones
Diversity and Talent Manager, Transdev
Craig Tiley
CEO, Tennis Australia. Tournament Director of the Australian Open
Tammy Medard
Head of Diversified Industrial and Global Subsidiaries Australia, ANZ
09:00 - 09:20 Welcome and Opening comments
13:40 - 14:20
Keynote Address
DR HELEN SZOKE
Chief Executive, Oxfam Australia
Dr Helen Szoke is Chief Executive of Oxfam Australia and a leading thinker and advocate for foreign aid, human rights, gender, and race discrimination. Helen joined Oxfam in 2013. Prior to this appointment, she served as Australia's Federal Race Discrimination Commissioner and as the Victorian Equal Opportunity and Human Rights Commissioner. Helen is both a Vice-President and a board member of the Australian Council for International Development (ACFID), and the ACFID Humanitarian Reference Group (HRG) Champion, representing the work of the HRG which provides a mechanism for Australian agencies engaged in humanitarian assistance work to share information, strengthen coordination, and drive policy dialogue and development for the improvement of humanitarian relief work.
14:20 - 15:00
Keynote Address
ANNABEL CRABB
Chief Online Political Writer, Australian Broadcasting Corporation
Annabel Crabb is a writer, and broadcaster with the ABC. She is a regular guest on ABC News 24's 6pm current affairs show The Drum, and on ABC TV's Sunday morning politics programme Insiders. Annabel also hosts her own ABC1 political cooking show, Kitchen Cabinet, in which she invites herself around to the homes of federal MPs in search of food and conversation. Annabel has released her humorous yet thought provoking book; The Wife Drought as well as teamed up with friend and fellow ABC journalist Leigh Sales to launch an independent podcast, complete with A Chorus Line-inspired theme song they have written and sung themselves.
15:00 - 15:10 Review and closing comments
09:20 - 09:50
Keynote Address
DRIVING GENDER EQUALITY IN AUSTRALIA - IT'S TIME
DR TERRANCE FITZSIMMONS PHD MBA (ADV) BEC CA
Lecturer & Post-Doctoral Research Fellow, University of Queensland Business School
Dr Fitzsimmons is a Lecturer in leadership, human resource management and change management with the University of Queensland Business School. He is also a Chartered Accountant with over 30 years of experience. He is currently the co-convenor of the Australian Gender Equality Council with Helen Conway, former director of the Workplace Gender Equality Agency. He has served as national and state presidents of not for profit bodies as well as a director on boards of Listed Public Companies in Australia and overseas..
09:50 - 10:20
Keynote Address
DR SUSAN ALBERTI AC, HONLLD, HONDUNIV, MAICD
Chair, Susan Alberti Medical Research Foundation
Susan Alberti AC is one of Australia's pre-eminent philanthropists, having donated millions of dollars to medical research and other charitable causes over her successful business career. Susan developed a passion for medical research when her only child, Danielle, was diagnosed with Type 1 diabetes in the 1980s. Danielle tragically died from the complications arising from the chronic disease. It was at that point Susan's lifelong commitment to raise funds for better prevention, treatment and to find a cure for Type 1 diabetes became a dedicated mission. Susan is also the Vice President of the AFL Western Bulldogs Football Club and Director of the AFL National Women's League Advisory Group.
THURSDAY 20TH & FRIDAY 21ST JULY 2017
RACV CITY CLUB, BOURKE STREET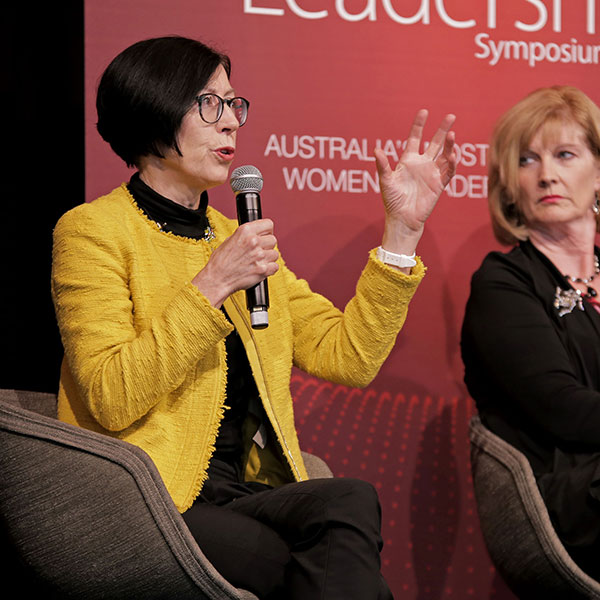 Dr Ruth Mcnair
Honorary Associate Professor, Department of General Practice, University of Melbourne
Kathy Lazanas
General Manager Corporate Affairs and Communication, Transdev
Petra Sprekos
General Manager - Lifestyle, Leisure And Industry, Carsales.Com
Jeanette Sanderson
Talent & Organisational Development Leader, Aurecon Group
INCLUSIVE LEADERSHIP
Diversity is thought to be not enough: leadership in the 21st century demands that executives and organisations move beyond to capture the potential that comes from inclusion. If diversity is 'the mix', then inclusion is making the mix work by leveraging the wealth of knowledge, insights and perspectives in an open, trusting and diverse workplace. Research has found that over 80% of people who have worked with an inclusive leader were more motivated, productive, loyal to the organisation, and more likely to go the extra mile. Yet research also shows that approximately two thirds of people experience less than half of their leaders as inclusive leaders. How do we create more inclusive leaders within organisations? How do we create a more inclusive workplace, incorporating diversity in all that we do?​
11:10 - 12:40
Panel Session
10:20 - 10:50
Keynote Address
VIRGINIA HAUSSEGGER AM
Director, 50/50 By 2030 Foundation
Virginia Haussegger AM is a passionate advocate for gender diversity. Virginia has recently been appointed to head up a new gender equality initiative, the 50/50 by 2030 Foundation, at the University of Canberra's Institute for Governance and Policy Analysis (IGPA). With a singular focus on improving the representation of women in leadership and key decision making roles across all levels of government and public administration, the Foundation will synthesize best practice research and expertise in gender analysis. For the past 15 years she has anchored the ABC's flagship 7pm TV News in Canberra.
The previous year's agenda included...