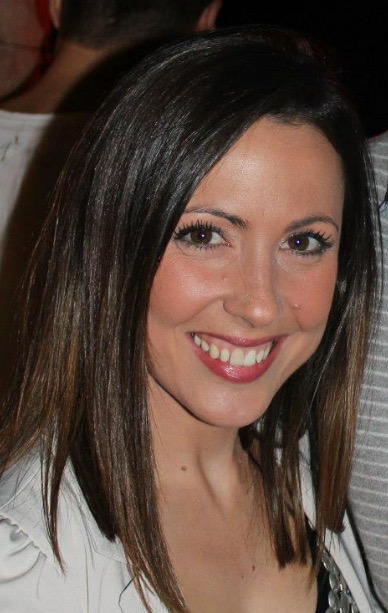 Leading with authenticity
Health sector leader Amy Bach takes a look at the impact of leading authentically.

Why confidence counts when it comes to money
If we know that we are likely to earn less and retire with less savings than men, what can we do – at any stage of our lives – to improve our financial outcomes, particularly in retirement? The answer is, we can do a lot, says Erika Jonsson.

Annabelle Chauncy OAM grew up in rural NSW and completed a Bachelor of Arts/Law at Sydney University. Her passion lies in developing and implementing strategy, business development and speaking to promote the School for Life Foundation, where she is Founding Director and CEO. School For Life aims to break the cycle of poverty in rural Uganda by building sustainable, productive and profitable communities through the building of schools.Annabelle is speaking as part of WLA's forthcoming Emerging Leaders summit series.WLA: What do you think are the key components of successful leadership?AC: There are several things that jump to mind here. The ability to be able to attract purpose within people is a big one.It is also important to trust your team – don't forget to regularly listen to your employees, show empathy and to foster clear and open communication. For me all of these traits are the hallmark of authentic leadership.WLA: The School For Life Foundation has grown substantially since it was started in 2008. That must have brought its own set of leadership challenges, particularly considering it is an international organisation?AC: You are right. At one stage we went from 1 staff member in Australia to 6 and 60 staff members in Uganda to 120 – all in just 12 months. Things got crazy and we had to step back and undertake a recalibration phase – it's impossible to grow like that without what I like to call 'cleaning up your own backyard': assessing what we are doing, the systems, the processes, the leadership structure, etc.As we grew, my ability to think laterally around how to tackle problems was really important. You are working in Uganda – a cookie-cutter approach would never have worked. You have to be highly aware of cultural sensitives. Managing witchcraft, for example – this is a strong belief in Uganda. Some of the people you are working with have deep set views and beliefs about the way things should be done.It's so important to learn patience as things develop. Keep your overall goal in mind; this will allow you to maintain your consistency. Develop an unwavering commitment to your vision, but be prepared to be challenged and for things to not necessarily come easily.WLA: What advice would you give to younger women who are looking to lead?AC: Firstly, your mindset is everything – you need to adopt a mentality of resilience and determination.Also, follow your gut – this will enable you to follow what you are truly passionate about.As you are starting out on your journey, particularly for young women, don't forget to delegate. It is easy to fall into the trap of feeling like you need to do everything yourself. I've had incredible mentors guide and lead me. I can't appreciate enough the network of people who have been so instrumental in helping me get to where I have got to today.Finally, and this follows on from the previous point, make sure you look after yourself. Don't run yourself into the ground. Creating a semblance of equilibrium is really important.For me, a big part of this rebalance is distancing myself from technology. The content on social media is such a big drainer – switch off sometimes! I think this is particularly salient for young people; particularly women. In order to be more strategic and effective I need to switch off and see the big picture. It enables me to develop a much longer-term vision.WLA: What mistakes have you made and learnt from?AC: I have made plenty of mistakes! I was only 21 when I founded the business. I made some hiring mistakes initially. I turned over 3 key staff in the first 12 months which was a lot of changeover for a small company.I quickly learnt that it is better to admit your mistake as soon as possible, have the difficult conversation and move on than sit on your mistakes and hope the issue just naturally blows over.The other key mistake I made early on is saying 'yes' too easily. Being passionate about this project, and naturally being a 'yes' woman anyway, I said yes too much too early. It's important to set some boundaries and say no to stuff that does not align with your vision.What are your future goals?AC: I want to achieve sustainable development for Uganda, whereby the population is lifted out of poverty and is in education or employment. This model can then be hopefully replicated elsewhere. I've had to redefine the models and timeframes for success over time. Initially, I was optimistic that success will be achieved in just a few years, but it is now more realistic to think it will take a few decades.I'm still incredibly passionate and love what I do. Tell us what you think on social media. Share your comments with us on Facebook, tweet us or share on LinkedIn. You can also check out our YouTube channel.​
Katrina Webb OAM may well be recognised for her unique athleticism and outstanding success as a Gold, Silver and Bronze winning three times Paralympic athlete, but it is her success off the track as a professional speaker and high performance consultant that has seen her requested by corporate clients worldwide to help improve the performance of their people. Katrina is speaking as part of WLA's forthcoming Emerging Leaders summit series.WLA: What would you say was the defining moment in your leadership journey?KW: I don't think I had a defining moment as such, but it was a gradual series of moments over time.When I was a young child, I did not want to be seen as different. I was worried that people would not accept me. I had been programmed from a young age (as we all are) to 'fit in' in a traditional sense. But over time, as a young prospective athlete, I realised that this was the cause of quite some stress and self-hatred, just for the sake of trying to be someone I am not. With the encouragement of those around me, I then decided to compete as a Paralympian.Looking back now, the key thing that I took away from that period is that I learnt to be my real self. This is all anyone can be and should strive to be. Don't try to be someone you are not; be your best friend and be truthful to yourself.WLA: So I guess you are talking about 'authentic' leadership here – being yourself first and foremost? KW: Absolutely. When I was younger, I did not have the benefit of maturity and hindsight, and just assumed I did not have the qualities to be a leader. I was thinking here of leadership in the traditional sense: authoritarian, hierarchical and male.But now I've learnt that anyone can be a leader, and different leadership styles are useful in different contexts. A big part of effective leadership is bringing your own personal style and personality to get the most out of your team. Knowing this influences my approach to leadership, and I try to be inclusive in the way I lead, as I feel that matches my personality.WLA: Is there any advice you would give to younger women who are looking to lead? KW: In the last 3 years I have worked with more than 200 women who want to be leaders. I tell women to define your vision of what you want to be and achieve. This is a really important and fundamental part of the process.Having a vision and believing in it is a big part of starting to make things happen. Without this, we can often get stretched or pulled in different directions. This then can lead to stress and a sense of being overwhelmed and underachieving, which then leads to further anxiety. So the other key part of this is to take time to look after yourself throughout your leadership journey. So much of what I do now is really focus on wellbeing and resilience as a key component of leadership success. Your support network (friends, family and work colleagues) are as important as you are throughout this process.WLA: Can you give me an example of a time when you learnt from the uncomfortable or from a negative experience?KW: After winning Gold in 1996 in Atlanta, I only managed to win Silver at my home town Sydney Paralympics. This was a huge disappointment for me. I felt like a failure. I had not run a personal best, and felt that I had underperformed in front of all the people that meant so much to me.Working with my psychologist afterwards, I realised two key things: I had spread myself too thin leading up to Sydney and feelings of disappointment have to be contextualised.In the lead up to the Sydney Paralympics, I was helping way too many people and organisations with all kinds of activities, and I was not focused enough on the main objective at hand – winning Gold in Sydney. So it is important to have checks and balances in place and learn to say 'no' – as women, we sometimes don't say no enough (or at all), even when it is at the detriment of our own goals.Realising that Silver was still such an incredible achievement also helped a lot. There are many people around the world who cannot even dream of competing at a global sporting event, let alone winning Silver at it.WLA: What are your future plans?I am still building my personal brand and business, and now run leadership programs and overseas fundraising expeditions (mainly in Nepal). I also speak regularly at events, and am really looking forward to being part of WLA's Emerging Leaders series. Tell us what you think on social media. Share your comments with us on Facebook, tweet us or share on LinkedIn. You can also check out our YouTube channel.​
Women in the commercial seafood industry - Part 2​
Margaret Stevenson, a Queensland-based commercial fishing industry leader, has been active in the industry for 30 years. In the second article of a two-part series, Eric Perez talked to Margaret about her leadership pathway and Margaret shares her advice for women leaders in seafood.Eric Perez: I have had the great fortune to work and learn from outstanding women leaders in the Queensland and broader Australian seafood industry. This article explores the leadership path of one such leader, Margaret Stevenson. In addition to her work in a commercial fishing business, Margaret is the Queensland Director of the Women's Industry Network Seafood Community (WINSC) and a deputy coordinator of the Queensland Seafood Industry Association (QSIA) net fishery committee.EP: Tell me about your journey to being the deputy coordinator of the QSIA net fishery committee?Margaret Stevenson: I had attended a number of different consultation meetings with fisheries and the Great Barrier Reef Marine Park Authority as well as QSIA and WINSC. I had expressed my views a number of times on various issues affecting net fishers and seemed to have gained some respect as someone who was able to express myself fairly well and who understood a lot about the industry in general as well as some net fishery specific issues. I had been nominated as the Flood Recovery Officer after the 2010-11 floods in Queensland and had conversed with many different fishermen throughout the state in that role.As a result, I was encouraged to submit an expression of interest to be a member of a group to attempt a new format of industry representation for the net fishers. From there I was invited to be a participant on the new net committee and was voted as chair. After a year I stepped aside and nominated a younger member of the committee as chair and became one of two deputy chairs. EP: What do you think are some significant barriers to female leadership in seafood?MS: Initially, I think the men lacked confidence in women's understanding of day-to-day fishing but I feel like that is changing. I now get phone calls and messages from fishermen asking me my opinion about some issues so my opinions now seem to be respected more.On the other hand, in spite of governments' supposed inclusiveness towards gender equality I think they play politics in speaking with females rather than necessarily taking their comments seriously.The first time I ever spoke with a fisheries minister I was in attendance at a meeting, in a supportive role to my husband, on dealing with the issue of the announcement of a ban on netting for spotted mackerel. In spite of the fishermen in attendance, the minister pointed to me and said, "I want to hear your story" and showed no interest in what the men had to say throughout the entire meeting. I was thrown in at the deep end in being a spokesperson for the fishermen that day. Fortunately, I had done my homework and knew the issue inside out. I had prepared a folder of evidence supporting our arguments and claims as I anticipated that my husband would speak on the issue. Therefore, I spoke with sure knowledge of the issue almost as if I had actually been on the boat myself for years. At least that is what the men said afterwards! I felt that the minister expected me to not really know much and to stumble and complain about how I could buy Christmas presents for my children due to the ban. However, if that is the case, the minister did not get what was expected.In the eyes of the public, I am not sure what the perception of women in the industry is. People have told me in person that I explain things well on Facebook and that they support me and want me to keep going with it, even though they do not necessarily say so in comments on social media itself.EP: What will be the biggest challenge for the generation of women behind you?MS: Having a seafood industry to lead. It is very evident that unless the public actually start to speak up for their own seafood supplies it will not be long before the public will not "own" their seafood or fisheries resources any more.EP: How do you manage work/life balance?MS: With great difficulty at times, especially when another discussion paper is released hot on the heels of a previous one as has been happening almost constantly since I became involved almost twenty years ago. It was especially hard when I had young babies to care for as well as normal work responsibilities such as bookwork, business activity statements, wages and purchasing. I felt it interfered severely in our personal lives simply due to the amount of time required on a constant basis to deal with so much additional paperwork.I found I concentrated best late at night when there were no other distractions and interruptions but that then interfered with my sleep habits and contributed to health issues from such prolonged stress and pressure and sleep deprivation. The worst of it seemed to be required of us right when our children also needed greater care and attention. I find these days, I sometimes have to walk away from the computer and work in my garden for a few days to find some balance and restore some feeling of sanity, peace and clarity However, this means I lose touch with what is happening for a short time.EP: From your experience, what advice would you give to female leaders in seafood?MS: My advice would be:Prioritise your family and relationships and, for the sake of your relationships, face industry challenges together.Listen and learn as much as you can so you can get a grip on processes, practices and procedures so that you can discuss these issues in any situation.Join industry or sector groups and encourage your family to do the same.Do not be afraid to volunteer for roles within industry organisations as early as possible.Participate in various networking opportunities.If at all possible, attend the annual conferences. I have gained much at the ones I have been to and wish I could have attended more.Try to do better than I have done with balancing life with work by delegating set times, if possible, to work on fisheries issues.Be patient with yourself and others. We are involved in another huge social story and the personal, financial and social impacts on individuals and families are all too real and heart-breaking.If you would like to contact Eric or Margaret please send an email to AustAgLeaders@gmail.com.Eric Perez - MBusResearch USC, BCom GU, BBehSc GU For more information about Eric, please visit his website.E-mail: AustAgLeaders@gmail.com, Mobile: 0414 841 532Tell us what you think on social media. Share your comments with us on Facebook, tweet us or share on LinkedIn. You can also check out our YouTube channel.​

Elena Gosse on authentic leadership​
Manufacturing sector leader Elena Gosse explains how being authentic to herself and to others is what makes her a better CEO. As CEO of an innovative and successful company I am often asked to speak at business events and share the 'secrets' to my success.Having undergone a dramatic career transformation since moving to Australia 23 years ago, I love sharing my professional and personal experiences with people, particularly other women.Prior to arriving in Australia I had a very successful entertainment career in Russia. It was quite an adjustment to start a new career, particularly in the largely male-dominated water disinfection industry.I believe that authenticity has been a big part of my success. Authentic leadership is a term that is bandied about regularly but I firmly believe that staying true to your values, being open and honest, and even a little bit vulnerable has helped me greatly in my career.For many years after arriving in Australia and when I was still learning the English language, I was worried about showing weakness or making mistakes. I thought it would make me look incompetent. I thought that I had to act one way at work, and another at home. I now know that honesty is a very powerful tool.One example of this is when our company had a significant number of orders over an already typically busy Christmas season. We were waiting for some parts to arrive and I was worried that we would not meet all the orders on time.I shared my concerns with my team and worked hard to lead us to success by personally coordinating deliveries and production, and regularly communicating with our staff and suppliers. The AIS team showed its true spirit and all the orders were completed.Some days after, at our staff Christmas lunch I thanked everyone for their great work. To my surprise, I burst into tears. At that moment, I was worried that my emotion could be perceived as a sign of weakness, however I now know that this expression of honesty, vulnerability and gratitude was highly valued by every staff member in the room.Since I have accepted and adopted my more creative ways of thinking, and used it to focus on innovation, our business has never been better. Although I understand the complexities of water science and how our products work I have left the qualified engineers and scientists to concentrate on what they do best.Another part of my authenticity is that I am not afraid to ask questions. One thing I have learned is that it is OK to admit that you do not know something. You will gain much more respect by being authentic and I find people are always happy to feel included.My team is always happy to provide me with technical presentations or material. In fact, one of my sons-in-law works as a technical advisor with AIS and attends presentations and meetings with me. This is because I value his feedback but also because he is a great support when it comes to the more technical side of water science.As a proud Australian citizen of Russian heritage, I am a passionate person and not interested in being the most politically correct person in the room! I lead with my heart as well as my head and am not afraid to show my emotions. I think honest communication is critical to achieving successful outcomes. Of course, this means communicating professionally, respectfully and with empathy too. Authenticity means believing in yourself but not for the benefit of your own ego or money. It is about achieving goals for the benefit of all.It is not about acting. Never underestimate the intelligence of employees, suppliers and customers. They can spot an imposter a mile away!On a personal level, I think it is very easy for women to 'lose' ourselves and our sense of identity. Of course, this can apply to men too but it is my observation that women play so many roles and devote so much time to each. We are mothers, grandmothers, partners, wives, carers, sisters, aunties and friends.Outside of work I have reignited my love affair with dancing and singing. I have learnt to say 'no' to things that no longer serve me. I surround myself with family and friends who are positive and authentic. I try and take care of my physical and emotional wellbeing. Being authentic, to myself and others, is what makes me a better CEO.Elena Gosse is CEO of Australian Innovative Systems. Elena is a regular guest speaker and panellist at the Women's Leadership Symposiums. Her Brisbane based company designs and manufactures water disinfection technology for salt, mineral and fresh water commercial and residential swimming pools. For more information about AIS' products and services visit the AIS website. Tell us what you think on social media. Share your comments with us on Facebook, tweet us or share on LinkedIn. You can also check out our YouTube channel.​
Collective Wisdom for the Modern World​
Dr Anne Poelina, Managing Director of Madjulla Incorporated, discusses her life and work.My Australian Indigenous heritage is Nyikina Warrwa. We are the traditional custodians, guardians of the Lower Mardoowarra (Fitzroy River) in the remote Kimberley region of Western Australia. We were given the rules for Warloongarriy Law from our ancestor Woonyoomboo. These rules guide how we as guardians manage our local areas of land and living waters in a deep relationship with nature between human and non-human beings. This is our first law!As a young Indigenous person I was taught that to be a leader you must first be a leader of yourself. You must have values and ethics that support cooperation, unity, organisation and the inclusion of multiple world views in order to see and act in the world from multiple perspectives, thereby encouraging collective wisdom and participatory democracy. Moreover, it is important to be a lawful person by obeying the laws of the land.From these teachings we are taught to be brave in order to be a 'good human being'. In order to be brave you must 'stand', which means be accountable for what you say and do both privately and publicly. Importantly, you must strive to reach your full potential as a human being, and in everything you do, you must do it to your best capacity.This for me has meant two things. Firstly, having a hunger to learn as much as I can. Hence I originally began a career in nursing and shifted towards education. I believe education is a great tool for personal empowerment and community capacity building. I have gone on to acquire master's degrees in education, public health and tropical medicine, and social policy with the completion of a doctor of philosophy. I am currently completing a doctor of health science degree. Secondly, we learn that we have a responsibility to help others to reach their full potential and to open doors and create opportunities for others to learn and share their learnings with others.My current challenges include being a Director of 27,000 square kilometres of Nyikina and Mangala Native Title lands and waters. This work explores 'new economies' opportunities for Indigenous people in relation to green collar jobs in diverse science, culture, heritage and conservation economies. This requires championing the need to include traditional ecological knowledge and the rights of nature to the solutions for planetary health and wellbeing.Dr Anne Poelina is Managing Director of Madjulla Incorporated. Dr Poelina is a Peter Cullen Fellow and Adjunct Research Fellow with Charles Darwin University, Northern Institute and Adjunct Senior Research Fellow with Notre Dame University Broome. Dr Poelina is a Nyikina Traditional Custodian from the Mardoowarra, Lower Fitzroy River, and Director of the Walalakoo Prescribed Body Corporate. Her current work explores the entrepreneurial opportunities for Indigenous people along the National Heritage Listed Fitzroy River in relation to green collar jobs in science, culture, heritage and conservation economies.​ Tell us what you think on social media. Share your comments with us on Facebook, tweet us or share on LinkedIn. You can also check out our YouTube channel.​

Can the words caregiver and ambitious be in the same sentence?​
Professor Jan Thomas takes a look at how society can move away from tacit assumptions about caring and ambition to champion diversity for all.We all rehearse the narratives around the benefits of diversity in the workplace. How often have women looked to other successful women for tips and tricks, or for sheer inspiration? How many functions do we go to where we seek out other women for support and camaraderie? Not that there is anything wrong with these things – I have actively supported such events all of my life and know they have significant value.Despite all the hard work of women the world over, and despite the considerable legislative inroads in countries like Australia and New Zealand, there remains a tacit social assumption that women will be the fall back, the 'go-to' people who care for others. The historical roots of this social phenomenon – that of paid work, paid less for work, and attributes necessary for hard physical work – all make this understandable. It also leads to an assumption of socialisation into the 'caring roles'. However, in countries like ours, should these hold true in the twenty first century?Rather than focus only on efforts to enable women to care and work, we should also be focusing on the question: "What is inhibiting male workers from reaching their full potential as carers alongside their work aspirations?" In sectors such as education, men frequently have access to similar leave entitlements for caring responsibilities. If a workplace does not have this, they should be asking themselves why not? However, I observe that men frequently do not take that leave. I fear the social constructs of male image equates 'caring leave' or part time work either with having no ambition or with not working sufficiently hard. When men do not access leave provision, part time work or flexible arrangements, the role of primary carer falls to women. Until the gender pay gaps are closed, and we can use the terms 'ambitious', 'hard working' and 'working flexibly to accommodate caring responsibilities' in the same sentence, the good efforts of all those who champion diversity will be in vain. We need to be mindful of how we describe workers generally. We need to focus on outcomes not hours. We need to celebrate men who swim against the tide as carers for children and relatives and not see these activities as mutually exclusive to ambition, hard work and success.Professor Jan Thomas is Vice Chancellor of Massey University in New Zealand and has previously held various senior executive positions at Murdoch University and the University of Notre Dame Australia.Tell us what you think on social media. Share your comments with us on Facebook, tweet us or share on LinkedIn. You can also check out our YouTube channel.​
When I grow up I want to be just like her​
Cara Stewart reflects on two inspirational days of learning and career development at the Women's Leadership Symposium in July 2017.I am fortunate enough to work in an organisation with a strong female leader. One of the perks of working in such an organisation is that we are not only permitted but encouraged to attend events that will inspire and challenge us. Recently I attended one such event in Melbourne – the 2017 Women's Leadership Symposium.There was an amazing line-up of male and female presenters. As the first morning unfolded, rock star after rock star graced the stage. When the first speaker, Tammy Medard from ANZ, finished I found myself thinking, 'When I grow up I want to be just like her.' Then Katherine Teh-White, the Managing Director at Futureye, spoke of her inspirations and challenges as a woman in a leadership role and I thought, 'Oh, I want to be just like her.' The final speaker of the morning, the CEO of Guide Dogs Victoria, walked out accompanied by her dog, the gorgeous Willow. Suddenly…I wanted to be just like her! (Karen Hayes the CEO, that is, not Willow the dog.)These were just the first three presenters! These women and all who followed were strong, passionate, resilient and hardworking. They have built careers that they love, often overcoming great adversity to do so. I wanted to be like all of them when I grew up.So, there are a couple of issues here. Firstly, I am 38 years old, so perhaps by now should really have gotten to grips with the fact that I am already well and truly a grown up. Secondly, while my admiration was genuine, I had perhaps been so busy fan-girling over the achievements of these speakers that I had not been paying enough attention to the actual messages they were sharing.Walking away after that first day, I began reflecting seriously on all I had heard and noted down. One of the key themes of the two-day symposium was that of authentic leadership. An authentic leader is confident of their own path and does not fall into the trap of comparing themselves to others. It occurred to me that maybe I needed to reframe my thinking.Mentors and role models can be inspirational but my goal should not be to model myself on anyone else. Instead I should be motivated by the impressive examples set by these successful women to find my own way to lead, to inspire and perhaps even to eventually become a role model myself. As mentioned many times throughout the symposium, an effective leader is true to themselves and leads according to their own principles and priorities.If I truly think about it, as much as I admire and am inspired by these women, I will never be – nor do I actually want to be – CEO of an organisation, or owner of my own business. That is not where my passion or my abilities lie. What I want to do is use my talents, skills and experience to make a difference, to have a genuine and lasting impact on the world, no matter how great or small.The challenge now lies in developing myself into the leader I want to be so that when I grow up (whenever that might finally happen), instead of wanting to be 'just like her', I can confidently create my own path to success.Cara Stewart is Marketing & Communications Manager at Chorus Executive.Tell us what you think on social media. Share your comments with us on Facebook, tweet us or share on LinkedIn. You can also check out our YouTube channel.​
My palms are sweaty and there is a roar in my ears – I realise it is the sound of my heart pounding. My legs feel like I have climbed 1000 steps and I can see my hands are shaking as Irene Green is calling my name to come up on stage. I turn and look at the audience, the room is full but I take a deep breath and walk up onto the stage smiling and feeling outwardly confident.I know that it may come as a surprise to you that I still get nervous before any presentation, however, this time I was at my most nervous. I was the closing keynote speaker at the 2017 Harcourts conference and the story I was about to tell was a very personal one.There has been so much written about leadership and vulnerability over the years, I have read books by Brene Brown who says that vulnerability is actually the courage to show up and be seen.As a female leader in a male dominated industry – often referred to as the boy's club – it is much easier to have my "shoulder pads on" than to be vulnerable, because they provide me with a level of armour.Like many women, I often have that voice in my head that tells me, "show vulnerability and you will be judged".Being labelled is about being judged. I have been labelled as too hard, too soft, over confident, irrational, lacking emotional intelligence – the list goes on. But it's not anything other women haven't faced.Not long after I took on the role of CEO within the Harcourts Group, Bryan Thompson took me aside and said, "they need to see who I see, who your friends see". Those words have stuck with me over the years and often remind me to drop the amour, to be authentic and vulnerable.Well Bryan, you missed it. Here I am about to step up on stage and potentially give my harshest critics more labels to throw at me, or, I was going to gain a deeper connection with the people I lead, because I let them into my life just that little bit more.I told my story - the up's and down's, the divorce, the break down, the work I do in Fiji and my journey to becoming my strongest self. I made it to the end and I got an unexpected standing ovation.By allowing myself to be most vulnerable and authentic on stage, I had forged respect and connection across the group that over time will only get stronger.The fear most of us have when we are vulnerable is that people will see us as weak, that it is going to make us feel uncomfortable and it may get messy. However, it is perhaps the most accurate measure of courage you can have. We are most vulnerable when things are going wrong, when we feel helpless or we have major challenges to overcome. But when we admit this, we are at our strongest and most courageous – and this is what people connect with.As leaders, we are often required to make unpopular decisions, to take a tough stand on issues to ensure that policies are being adhered to. Being vulnerable shows you are human.The truth is that I don't do vulnerability well and I am sure that many other women don't either. I have had to be strong, smart, constantly proving my worth, trying to fit into various moulds, not to show too much emotion and always show confidence in the decisions I make.At a recent Amy Cuddy workshop I became self aware of my body language, how I naturally stand in a power position from when I wake up in the morning to addressing the network, to sitting at a board meeting. What I find interesting is that until I heard Amy Cuddy I didn't realise that was what I was doing.I often have to make unpopular decisions, ones that I know I will be criticised for, and when the calls start coming in if you face each one with dread you will not, as Cuddy says, be presenting your authentic best self. I have learnt that this means letting people tell you how they feel about decisions, to allow myself to be criticised however still have the quiet confidence, not arrogance to back my decisions with facts and figures. It does not mean there are times when I would rather curl up into a ball, and there are many times I ask myself "why am I doing this job."What I have learnt however, is that strength and vulnerability are actually two sides of the same coin as such. You cannot have one without the other. As a leader it takes great strength for me to show who I am. Despite my fears of not being liked or accepted, of accepting my failures, of not knowing the answers and acknowledging that from time to time, I will be judged and labelled.I have become very self-aware of my impact on others and have found that by revealing "my journey", I have created long term connections and have built trust. I believe that is where the power lies – in your femineity and the style of leadership you bring to the table. Amy Cuddy's research shows that when you feel powerful you are naturally optimistic, have a greater sense of self, see challenges as opportunities, think clearly and you are more creative.Vulnerability is not something we can "nail" as leaders, it is an ongoing journey of learning how to get better at it all the time.Tell us what you think on social media. Share your comments with us on Facebook, tweet us or share on LinkedIn. You can also check out our YouTube channel.​