Jamila Rizvi on leadership, sexism and pay rises
Jamila Rizvi talks about leadership, sexism and all things gender equality.

Leadership: The authenticity paradox
When teaching leadership development programs, participants often ask me, "How can I try new ways of leading and still be authentic? When I try to do things differently, it feels clunky and false."

Leonie Noble's leadership journey
Leonie Noble is a renowned seafood industry leader based in Western Australia. Here she reflects on how she got started in the industry and what she has learned along the way.

Entrepreneurship without a laptop
In the Western world, we have a very distinct ideology of what a modern businesswoman should be. April Jorgensen tells how her work with women in rural Africa has smashed that view.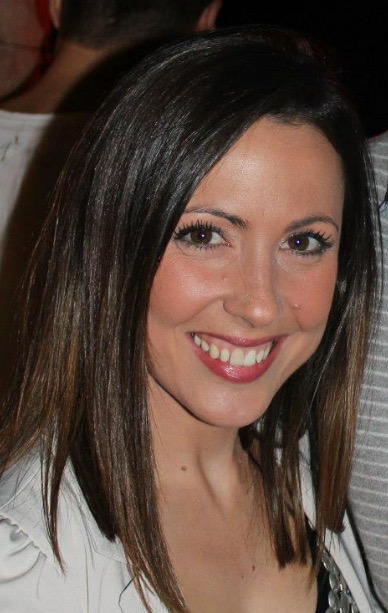 Leading with authenticity
Health sector leader Amy Bach takes a look at the impact of leading authentically.

Why confidence counts when it comes to money
If we know that we are likely to earn less and retire with less savings than men, what can we do – at any stage of our lives – to improve our financial outcomes, particularly in retirement? The answer is, we can do a lot, says Erika Jonsson.


Can the words caregiver and ambitious be in the same sentence?​
Professor Jan Thomas takes a look at how society can move away from tacit assumptions about caring and ambition to champion diversity for all.We all rehearse the narratives around the benefits of diversity in the workplace. How often have women looked to other successful women for tips and tricks, or for sheer inspiration? How many functions do we go to where we seek out other women for support and camaraderie? Not that there is anything wrong with these things – I have actively supported such events all of my life and know they have significant value.Despite all the hard work of women the world over, and despite the considerable legislative inroads in countries like Australia and New Zealand, there remains a tacit social assumption that women will be the fall back, the 'go-to' people who care for others. The historical roots of this social phenomenon – that of paid work, paid less for work, and attributes necessary for hard physical work – all make this understandable. It also leads to an assumption of socialisation into the 'caring roles'. However, in countries like ours, should these hold true in the twenty first century?Rather than focus only on efforts to enable women to care and work, we should also be focusing on the question: "What is inhibiting male workers from reaching their full potential as carers alongside their work aspirations?" In sectors such as education, men frequently have access to similar leave entitlements for caring responsibilities. If a workplace does not have this, they should be asking themselves why not? However, I observe that men frequently do not take that leave. I fear the social constructs of male image equates 'caring leave' or part time work either with having no ambition or with not working sufficiently hard. When men do not access leave provision, part time work or flexible arrangements, the role of primary carer falls to women. Until the gender pay gaps are closed, and we can use the terms 'ambitious', 'hard working' and 'working flexibly to accommodate caring responsibilities' in the same sentence, the good efforts of all those who champion diversity will be in vain. We need to be mindful of how we describe workers generally. We need to focus on outcomes not hours. We need to celebrate men who swim against the tide as carers for children and relatives and not see these activities as mutually exclusive to ambition, hard work and success.Professor Jan Thomas is Vice Chancellor of Massey University in New Zealand and has previously held various senior executive positions at Murdoch University and the University of Notre Dame Australia.Tell us what you think on social media. Share your comments with us on Facebook, tweet us or share on LinkedIn. You can also check out our YouTube channel.​
Annabelle Chauncy OAM grew up in rural NSW and completed a Bachelor of Arts/Law at Sydney University. Her passion lies in developing and implementing strategy, business development and speaking to promote the School for Life Foundation, where she is Founding Director and CEO. School For Life aims to break the cycle of poverty in rural Uganda by building sustainable, productive and profitable communities through the building of schools.Annabelle is speaking as part of WLA's forthcoming Emerging Leaders summit series.WLA: What do you think are the key components of successful leadership?AC: There are several things that jump to mind here. The ability to be able to attract purpose within people is a big one.It is also important to trust your team – don't forget to regularly listen to your employees, show empathy and to foster clear and open communication. For me all of these traits are the hallmark of authentic leadership.WLA: The School For Life Foundation has grown substantially since it was started in 2008. That must have brought its own set of leadership challenges, particularly considering it is an international organisation?AC: You are right. At one stage we went from 1 staff member in Australia to 6 and 60 staff members in Uganda to 120 – all in just 12 months. Things got crazy and we had to step back and undertake a recalibration phase – it's impossible to grow like that without what I like to call 'cleaning up your own backyard': assessing what we are doing, the systems, the processes, the leadership structure, etc.As we grew, my ability to think laterally around how to tackle problems was really important. You are working in Uganda – a cookie-cutter approach would never have worked. You have to be highly aware of cultural sensitives. Managing witchcraft, for example – this is a strong belief in Uganda. Some of the people you are working with have deep set views and beliefs about the way things should be done.It's so important to learn patience as things develop. Keep your overall goal in mind; this will allow you to maintain your consistency. Develop an unwavering commitment to your vision, but be prepared to be challenged and for things to not necessarily come easily.WLA: What advice would you give to younger women who are looking to lead?AC: Firstly, your mindset is everything – you need to adopt a mentality of resilience and determination.Also, follow your gut – this will enable you to follow what you are truly passionate about.As you are starting out on your journey, particularly for young women, don't forget to delegate. It is easy to fall into the trap of feeling like you need to do everything yourself. I've had incredible mentors guide and lead me. I can't appreciate enough the network of people who have been so instrumental in helping me get to where I have got to today.Finally, and this follows on from the previous point, make sure you look after yourself. Don't run yourself into the ground. Creating a semblance of equilibrium is really important.For me, a big part of this rebalance is distancing myself from technology. The content on social media is such a big drainer – switch off sometimes! I think this is particularly salient for young people; particularly women. In order to be more strategic and effective I need to switch off and see the big picture. It enables me to develop a much longer-term vision.WLA: What mistakes have you made and learnt from?AC: I have made plenty of mistakes! I was only 21 when I founded the business. I made some hiring mistakes initially. I turned over 3 key staff in the first 12 months which was a lot of changeover for a small company.I quickly learnt that it is better to admit your mistake as soon as possible, have the difficult conversation and move on than sit on your mistakes and hope the issue just naturally blows over.The other key mistake I made early on is saying 'yes' too easily. Being passionate about this project, and naturally being a 'yes' woman anyway, I said yes too much too early. It's important to set some boundaries and say no to stuff that does not align with your vision.What are your future goals?AC: I want to achieve sustainable development for Uganda, whereby the population is lifted out of poverty and is in education or employment. This model can then be hopefully replicated elsewhere. I've had to redefine the models and timeframes for success over time. Initially, I was optimistic that success will be achieved in just a few years, but it is now more realistic to think it will take a few decades.I'm still incredibly passionate and love what I do. Tell us what you think on social media. Share your comments with us on Facebook, tweet us or share on LinkedIn. You can also check out our YouTube channel.​
Katrina Webb OAM talks about the importance of defining your vision of what you want to be and what you want to achieve.
When I grow up I want to be just like her​
Cara Stewart reflects on two inspirational days of learning and career development at the Women's Leadership Symposium in July 2017.I am fortunate enough to work in an organisation with a strong female leader. One of the perks of working in such an organisation is that we are not only permitted but encouraged to attend events that will inspire and challenge us. Recently I attended one such event in Melbourne – the 2017 Women's Leadership Symposium.There was an amazing line-up of male and female presenters. As the first morning unfolded, rock star after rock star graced the stage. When the first speaker, Tammy Medard from ANZ, finished I found myself thinking, 'When I grow up I want to be just like her.' Then Katherine Teh-White, the Managing Director at Futureye, spoke of her inspirations and challenges as a woman in a leadership role and I thought, 'Oh, I want to be just like her.' The final speaker of the morning, the CEO of Guide Dogs Victoria, walked out accompanied by her dog, the gorgeous Willow. Suddenly…I wanted to be just like her! (Karen Hayes the CEO, that is, not Willow the dog.)These were just the first three presenters! These women and all who followed were strong, passionate, resilient and hardworking. They have built careers that they love, often overcoming great adversity to do so. I wanted to be like all of them when I grew up.So, there are a couple of issues here. Firstly, I am 38 years old, so perhaps by now should really have gotten to grips with the fact that I am already well and truly a grown up. Secondly, while my admiration was genuine, I had perhaps been so busy fan-girling over the achievements of these speakers that I had not been paying enough attention to the actual messages they were sharing.Walking away after that first day, I began reflecting seriously on all I had heard and noted down. One of the key themes of the two-day symposium was that of authentic leadership. An authentic leader is confident of their own path and does not fall into the trap of comparing themselves to others. It occurred to me that maybe I needed to reframe my thinking.Mentors and role models can be inspirational but my goal should not be to model myself on anyone else. Instead I should be motivated by the impressive examples set by these successful women to find my own way to lead, to inspire and perhaps even to eventually become a role model myself. As mentioned many times throughout the symposium, an effective leader is true to themselves and leads according to their own principles and priorities.If I truly think about it, as much as I admire and am inspired by these women, I will never be – nor do I actually want to be – CEO of an organisation, or owner of my own business. That is not where my passion or my abilities lie. What I want to do is use my talents, skills and experience to make a difference, to have a genuine and lasting impact on the world, no matter how great or small.The challenge now lies in developing myself into the leader I want to be so that when I grow up (whenever that might finally happen), instead of wanting to be 'just like her', I can confidently create my own path to success.Cara Stewart is Marketing & Communications Manager at Chorus Executive.Tell us what you think on social media. Share your comments with us on Facebook, tweet us or share on LinkedIn. You can also check out our YouTube channel.​