15:10 - 15:30
Afternoon Tea
16:10 - 16:30 Review and closing comments
16:30 - 17:30 Networking drinks
09:00 - 09:20 Welcome and Opening comments
09:50 - 10:20
Keynote Address
Katherine Teh-White
Managing Director, Futureye
Katherine's social licence to operate methodology and problem-solving approach has made organisations more successful in an era of quickly shifting community expectations and instantaneous communication. Her approach integrates public policy, strategy, risk communication, and foresight and change management. She has developed strategy for projects ranging up to $60 billion to entire supply chain transformations across nations. With an innovative approach to sustainable development, Katherine has also facilitated projects that have resulted in communities, companies and governments signing-off on joint vision and together implementing a transformation that achieved sustainable development outcomes as it was defined by them.
10:20 - 10:50
Keynote Address
DR ANNE POELINA
Managing Director, Madjulla Incorporated
Managing Director of Madjulla Incorporated, Dr Poelina is a Peter Cullen Fellow and Adjunct Research Fellow with Charles Darwin University, Northern Institute and Adjunct Senior Research Fellow with Notre Dame University Broome. Dr Poelina is a Nyikina Traditional Custodian from the Mardoowarra, Lower Fitzroy River, and Director of the Walalakoo Prescribed Body Corporate. Her current work explores the entrepreneurial opportunities for Indigenous people along the National Heritage Listed Fitzroy River, in relation to green collar jobs in diverse, science, culture, heritage and conservation economies.​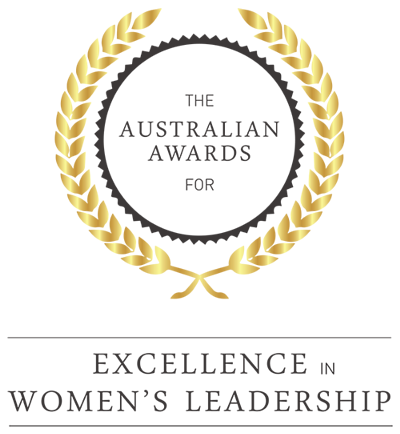 14:40 - 15:10
Western Australian Award for Excellence in Women's Leadership
LEONIE NOBLE
National President, Women's Industry Network Seafood Community
13:40 - 14:40
Development Session
Elevate your Career
This development session will give you an insight into the 4 key areas for advancing your leadership career:
Redefine your value and take ownership of your leadership role - whatever your current level
Actively develop advantageous internal and external relationships
Prioritise brave, adaptive and experimental thought and action
Develop a 'stepping up' mindset and get ready to start learning​
Where to from here?
We are progressing in terms of female representation in workplace and community leadership roles, yet high-potential women advance more slowly than their male peers in so many sectors, in terms of both career progression and pay. Individuals and organisations know, from research, that female representation in top management can boost their performance, that everyone has a vested interest in seeing more women become top leaders, yet the progress is slow - pay parity wise we are talking 117 years slow according to the World Economic Forum. Is there a new conversation that needs to start? What else can be/is being done to accelerate these types of statistics to reach parity, equity and equality?​
11:10 - 12:40
Panel Session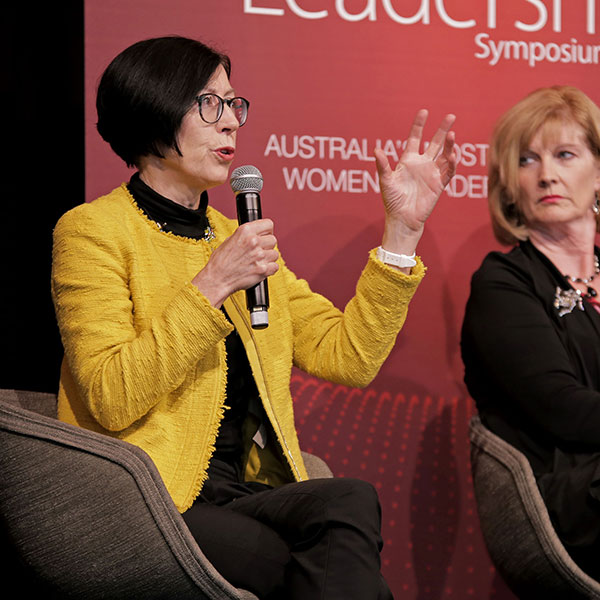 Margaret Collins
Former Director Schools, Department Of Education & Training
Catherine Fox
Journalist, Author and Presenter
LISA HANDO
Partner - Global Mobility, Pwc Australia
09:20 - 09:50
Keynote Address
DR TERRANCE FITZSIMMONS PHD MBA (ADV) BEC CA
Lecturer & Post-Doctoral Research Fellow, University of Queensland Business School
Dr Fitzsimmons is a Lecturer in leadership, human resource management and change management with the University of Queensland Business School. He is also a Chartered Accountant with over 30 years of experience. He is currently the co-convenor of the Australian Gender Equality Council with Helen Conway, former director of the Workplace Gender Equality Agency. He has served as national and state presidents of not for profit bodies as well as a director on boards of Listed Public Companies in Australia and overseas.
15:30 - 16:10
Keynote Address
PROFESSOR ARLENE CHAN
Medical Oncologist, Mount Hospital, & Vice-Chair, Breast Cancer Research Centre - WA
Professor Chan graduated from the medical school of University of Melbourne, Australia. She received a fellowship in breast cancer/cancer genetics from Princess Margaret Hospital, Toronto and in 1997 returned to Australia as a Consultant Medical Oncologist at Royal Perth Hospital until 2002. She has been a breast cancer-specific oncologist at the Mount Hospital since 1999. She is an adjunct professor at the Curtin Health Innovation Research Institute, Curtin University, the Director of the Breast Clinical Trials Unit (BCTU) at Hollywood Private Hospital and is Vice-Chair of Breast Cancer Research Centre-WA. In June 2016, Professor Arlene Chan was awarded winner of the "Professions Division" of the "Western Australian of the Year Awards". This prestigious award recognises her expertise in her field of breast cancer.
15:30 - 16:10
Keynote Address
TARA MOSS
Author, Television Presenter, Journalist, Former Model, and Unicef National Ambassador
Tara Moss is the bestselling author of eleven books of fiction and non-fiction published in nineteen countries, a journalist, doctoral candidate at the University of Sydney, public speaker and outspoken advocate for children's rights and women's rights. She is a UNICEF Goodwill Ambassador and UNICEF Australia's National Ambassador for Child Survival, Patron for the Full Stop Foundation for ending rape and domestic violence and an ambassador for Our Watch. Currently, Tara is working on a new factual series for the ABC, Cyberhate with Tara Moss, which will premiere in March 2017 on iview and ABC2.
The previous year's agenda included...