15:10 - 15:30
Afternoon Tea
13:40 - 14:40
Development Session
Elevate your Career
This development session will give you an insight into the 4 key areas for advancing your leadership career:
Redefine your value and take ownership of your leadership role - whatever your current level
Actively develop advantageous internal and external relationships
Prioritise brave, adaptive and experimental thought and action
Develop a 'stepping up' mindset and get ready to start learning​
16:10 - 16:30 Review and closing comments
16:30 - 17:30 Networking drinks
09:00 - 09:20 Welcome and Opening comments
09:20 - 09:50
Keynote Address
VIRGINIA HAUSSEGGER AM
Director, 50/50 By 2030 Foundation
Virginia Haussegger AM is a passionate advocate for gender diversity. Virginia has recently been appointed to head up a new gender equality initiative, the 50/50 by 2030 Foundation, at the University of Canberra's Institute for Governance and Policy Analysis (IGPA). With a singular focus on improving the representation of women in leadership and key decision making roles across all levels of government and public administration, the Foundation will synthesize best practice research and expertise in gender analysis. For the past 15 years she has anchored the ABC's flagship 7pm TV News in Canberra.
09:50 - 10:20
Keynote Address
KRISTY MASELLA
Chief Executive Officer, Aboriginal Employment Strategy
Kristy Masella is a risk taker, mother, leader and a fresh voice for Indigenous women in business. Currently CEO of the Aboriginal Employment Strategy, Kristy is also chairperson for Tranby Aboriginal College, studied Journalism at the University of Queensland and has been presented with a number of prestigious awards in her career such as the National Trust Print Media Commendation Award and the Australian Society of Archivists Mander Jones Award for her work as Co-author of Connecting Kin. Kristy holds a Masters in Human Rights Law and Policy at the University of NSW specialising in Indigenous rights.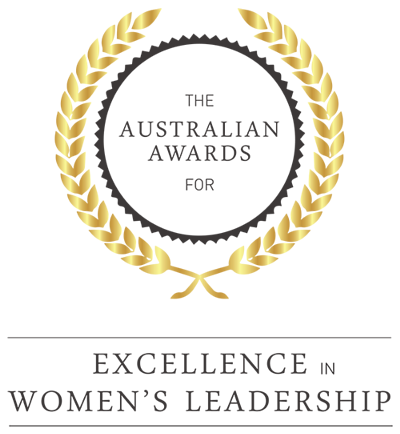 14:40 - 15:10
New South Wales Award For Excellence In Women's Leadership
Kate Mcloughlin
General Manager of Paralympic Performance, Australian Paralympic Committee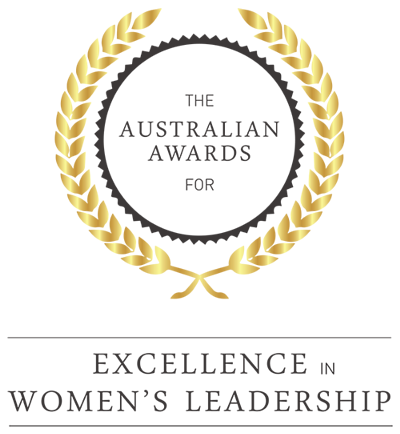 14:40 - 15:10
National Award For Excellence In Women's Leadership
Ann Sherry Ao
Executive Chairman, Carnival Australia
Where to from here?
We are progressing in terms of female representation in workplace and community leadership roles, yet high-potential women advance more slowly than their male peers in so many sectors, in terms of both career progression and pay. Individuals and organisations know, from research, that female representation in top management can boost their performance, that everyone has a vested interest in seeing more women become top leaders, yet the progress is slow - pay parity wise we are talking 117 years slow according to the World Economic Forum. Is there a new conversation that needs to start? What else can be/is being done to accelerate these types of statistics to reach parity, equity and equality?​
11:10 - 12:40
Panel Session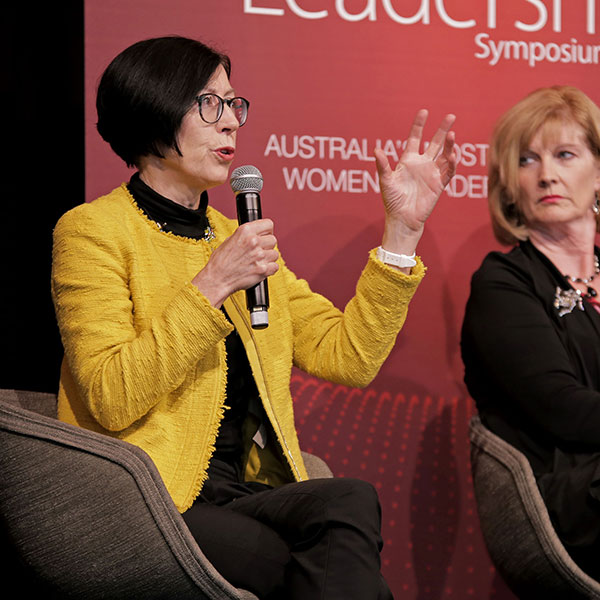 Nicolette Maury
Managing Director, Intuit
Catherine Fox
Journalist, Author and Presenter
Nicole Birman
General Counsel and Company Secretary, Carsales.Com
Bernadette Inglis
Group General Manager, Westpac Group
10:20 - 10:50
Keynote Address
DR TAMMIE MATSON
Zoologist, Author, Film Producer, and Entrepreneur
Dr Tammie Matson is a world expert on elephants and has inspired thousands of people, from children to adults, to achieve their dreams through her award-winning books, speeches and African adventures. Inspired by a visit to Zimbabwe at the age of fifteen, Tammie achieved what many said could not be done as a young woman from North Queensland, by first becoming a wildlife researcher in Africa, then achieving a PhD in zoology and becoming a published author - all before she turned 25. Today, she balances her passionate commitment to conservation with being a mother to two sons.
15:30 - 16:10
Keynote Address
TARA MOSS
Author, Television Presenter, Journalist, Former Model, and Unicef National Ambassador
Tara Moss is the bestselling author of eleven books of fiction and non-fiction published in nineteen countries, a journalist, doctoral candidate at the University of Sydney, public speaker and outspoken advocate for children's rights and women's rights. She is a UNICEF Goodwill Ambassador and UNICEF Australia's National Ambassador for Child Survival, Patron for the Full Stop Foundation for ending rape and domestic violence and an ambassador for Our Watch. Currently, Tara is working on a new factual series for the ABC, Cyberhate with Tara Moss, which will premiere in March 2017 on iview and ABC2.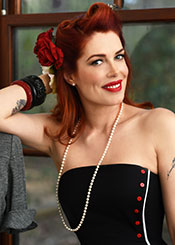 09:50 - 10:20
Keynote Address
LISA SHEEHAN
Head of People and Culture, Carsales.com
Lisa Sheehan is the Chief People Officer at carsales.com Ltd. As an experienced senior human resources executive with over 20 years in the field, Lisa is responsible for developing and implementing strategies to ensure that the ASX listed company, with over 850 employees around the world, achieves success through recruitment, talent management and workplace culture.
10:20 - 10:50
Keynote Address
DR TERRANCE FITZSIMMONS PHD MBA (ADV) BEC CA
Lecturer & Post-Doctoral Research Fellow, University of Queensland Business School
Dr Fitzsimmons is a Lecturer in leadership, human resource management and change management with the University of Queensland Business School. He is also a Chartered Accountant with over 30 years of experience. He is currently the co-convenor of the Australian Gender Equality Council with Helen Conway, former director of the Workplace Gender Equality Agency. He has served as national and state presidents of not for profit bodies as well as a director on boards of Listed Public Companies in Australia and overseas.​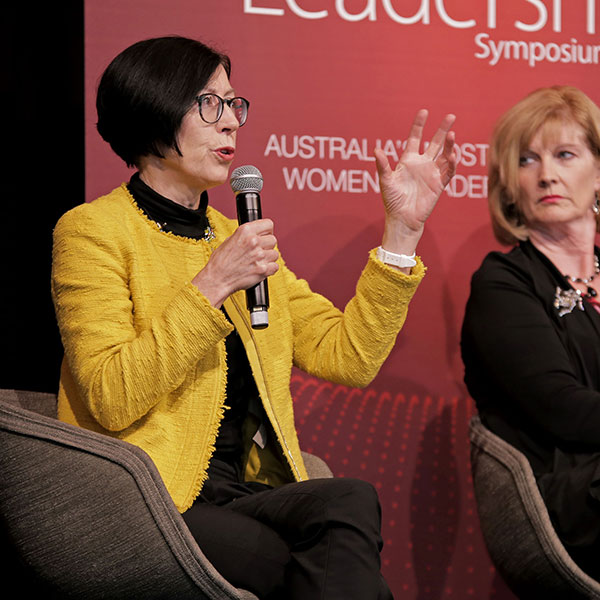 Dawn Hough
Director, Pride in Diversity
Chris Lamb
Global Head of Talent/Organisation Development, Lendlease
ABBIE WRIGHT
Diversity & Inclusion Manager, Aurecon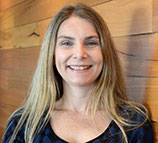 INCLUSIVE LEADERSHIP
Diversity is thought to be not enough: leadership in the 21st century demands that executives and organisations move beyond to capture the potential that comes from inclusion. If diversity is 'the mix', then inclusion is making the mix work by leveraging the wealth of knowledge, insights and perspectives in an open, trusting and diverse workplace. Research has found that over 80% of people who have worked with an inclusive leader were more motivated, productive, loyal to the organisation, and more likely to go the extra mile. Yet research also shows that approximately two thirds of people experience less than half of their leaders as inclusive leaders. How do we create more inclusive leaders within organisations? How do we create a more inclusive workplace, incorporating diversity in all that we do?​
11:10 - 12:40
Panel Session
13:40 - 14:20
Keynote Address
PROFESSOR VEENA SAHAJWALLA FTSE FIEAUST CPENG
Director, Centre for Sustainable Materials Research & Technology, University of New South Wales
Scientia Professor Veena Sahajwalla is the Director of Sustainable Materials Research & Technology Centre at the University of New South Wales and Associate Dean (Strategic Industry Relations) Faculty of Science. She is an Australian Research Council (ARC) Future Fellow at the UNSW and has been appointed as a commissioner on the Australian Government's Climate Commission. She is an international award-winning scientist and engineer, whose achievements include inventing a process of recycling plastics and rubber tyres in steelmaking. She is passionate about science and engineering. She encourages young people to consider science and engineering as a career path; and is very active in communicating her ideas to students.
09:00 - 09:20 Welcome and Opening comments
09:20 - 09:50
Keynote Address
JUSTICE JULIE WARD
Supreme Court of New South Wales, Court of Appeal
Justice Ward studied arts/law at the University of Sydney, graduating in law in 1982 with First Class Honours and the University Medal. Her Honour was admitted as a solicitor of the Supreme Court in 1982. Justice Ward was made a partner of Mallesons in 1988. At that time she was the youngest female partner to be appointed at that firm. Her Honour was appointed to the Supreme Court of New South Wales in September 2008. She was the first female solicitor directly appointed to the Supreme Court bench. She sat in the Equity Division of the Court, until her appointment to the Court of Appeal in November 2012.
TUESDAY 6TH & WEDNESDAY 7TH JUNE 2017
INTERNATIONAL CONVENTION CENTRE
14:20 - 15:00
Keynote Address
ANNABEL CRABB
Chief Online Political Writer, Australian Broadcasting Corporation
Annabel Crabb is a writer, and broadcaster with the ABC. She is a regular guest on ABC News 24's 6pm current affairs show The Drum, and on ABC TV's Sunday morning politics programme Insiders. Annabel also hosts her own ABC1 political cooking show, Kitchen Cabinet, in which she invites herself around to the homes of federal MPs in search of food and conversation. Annabel has released her humorous yet thought provoking book; The Wife Drought as well as teamed up with friend and fellow ABC journalist Leigh Sales to launch an independent podcast, complete with A Chorus Line-inspired theme song they have written and sung themselves.
15:00 - 15:10 Review and closing comments
The previous year's agenda included...